Regular price
$60.00
Sale price
$45.00
var product = { id: 6674773246051, title: "Long Day Hip Flask", available: true, handle: "long-day-hip-flask", description: "Whether it's been a long day or a long month, this 6oz. hip flask was designed to take the edge off. With a detailed North Star emblem on the cap and laser-engraved branding on both sides, we're here to help turn your day around and get this party started.\nFood-Grade Stainless Steel with Faux Leather Sleeve.\n\nNote: Flasks are non-returnable for hygiene and safety reasons.", type: "Homewares", tags: ["ALL","Clocks and Colours","Clocks and Colours EU","CoolShit","Discountable","Homewares","Housewares","Merch","Retail Ossington","Treasures"], options_with_values: [{"name":"Title","position":1,"values":["Default Title"]}], colors: null, featured_media: { alt: "Long Day Hip Flask", src: "\/\/www.clocksandcolours.com\/cdn\/shop\/products\/LongDayHipFlask-ClocksandColours-9.jpg?v=1638392040" }, url: "\/collections\/trending\/products\/long-day-hip-flask", mf: { } }; var variants = []; var variant = { id: 39672632639587, available: true, options: ["Default Title"], option1: "Default Title", option2: null, option3: null, inventory_quantity: 900, price: 6000, compare_price: 0, media: { alt: null, src: null }, mf: { } }; product.currentVariant = variant; variants.push(variant); product.variants = variants;
Whether it's been a long day or a long month, this 6oz. hip flask was designed to take the edge off. With a detailed North Star emblem on the cap and laser-engraved branding on both sides, we're here to help turn your day around and get this party started.
Food-Grade Stainless Steel with Faux Leather Sleeve.
Note: Flasks are non-returnable for hygiene and safety reasons.
View full details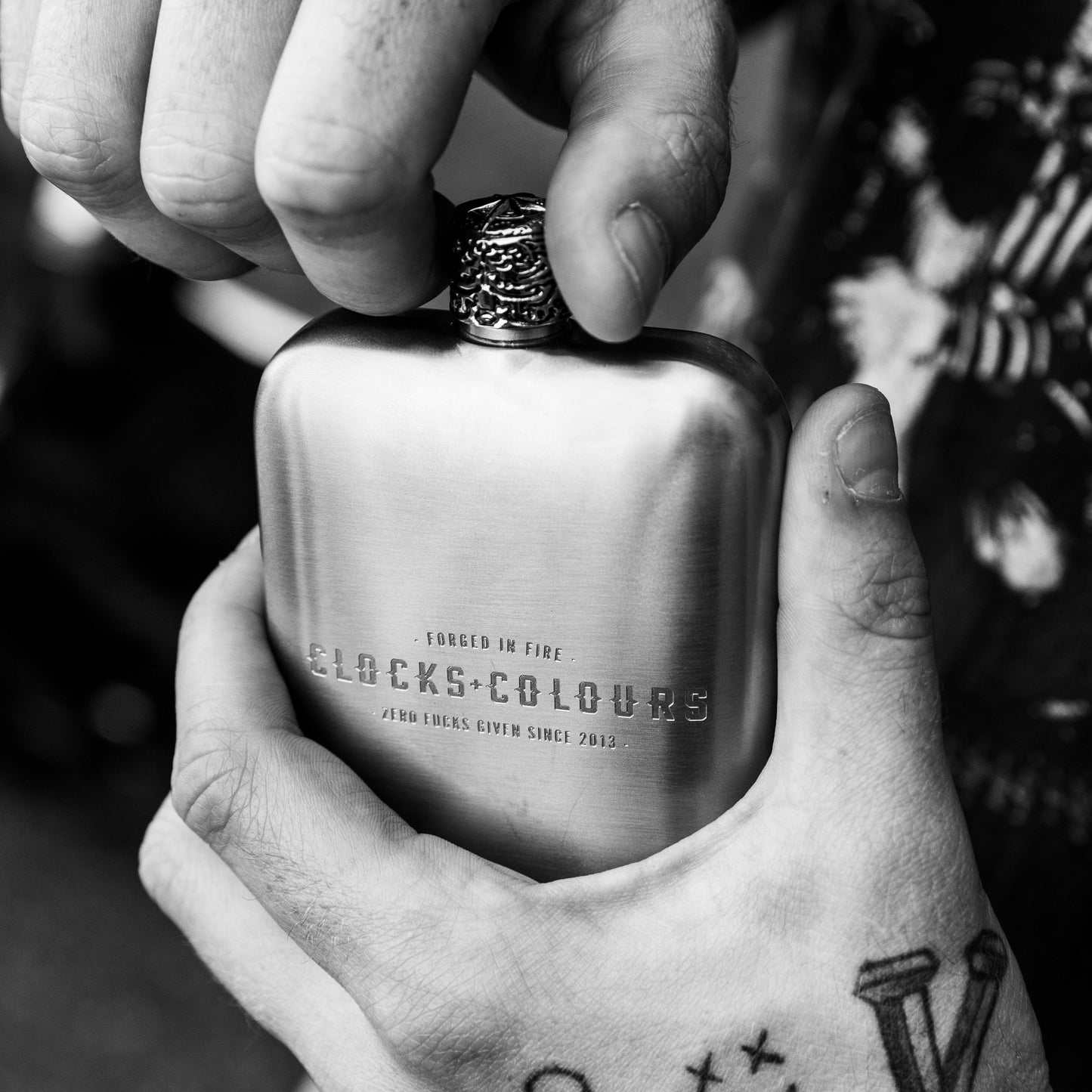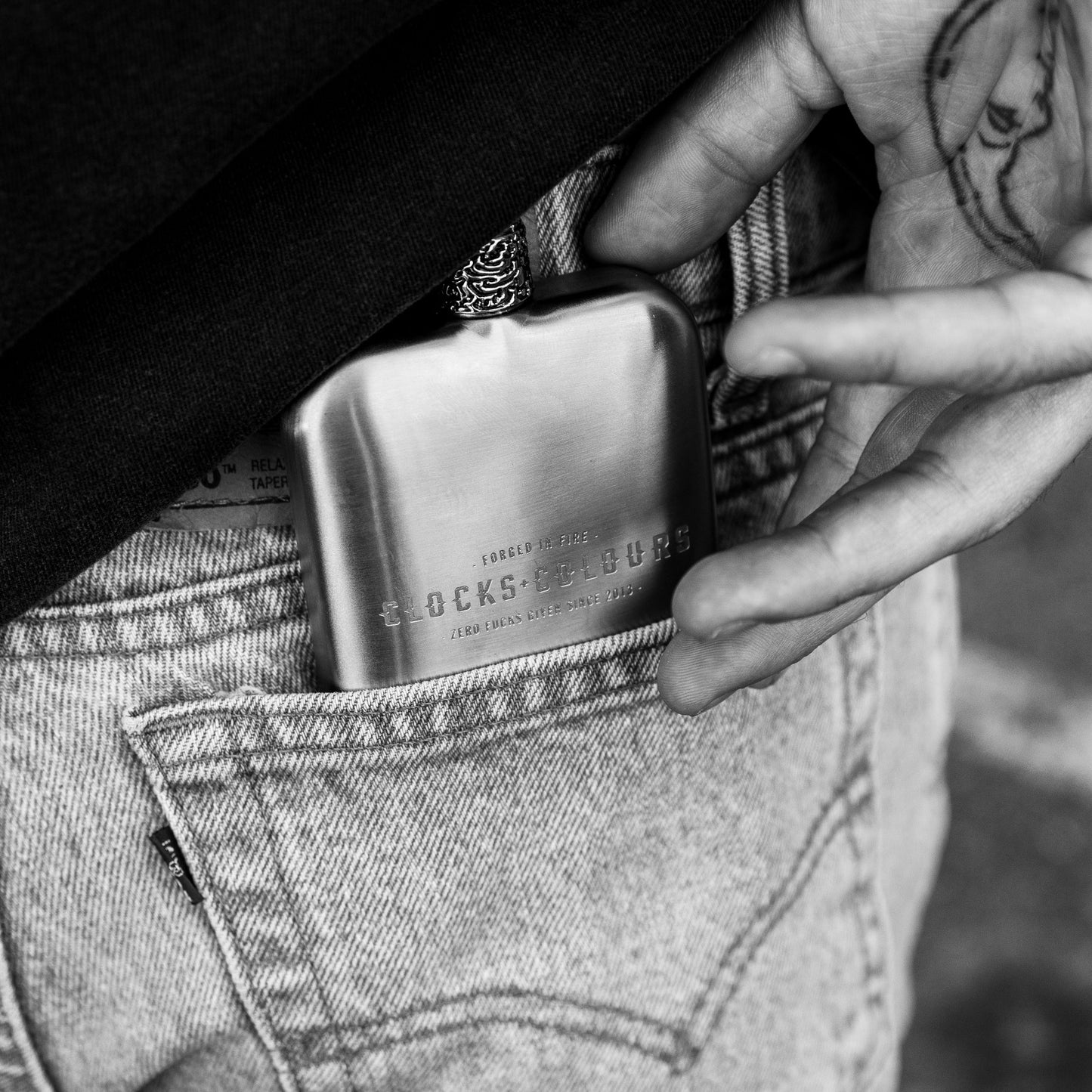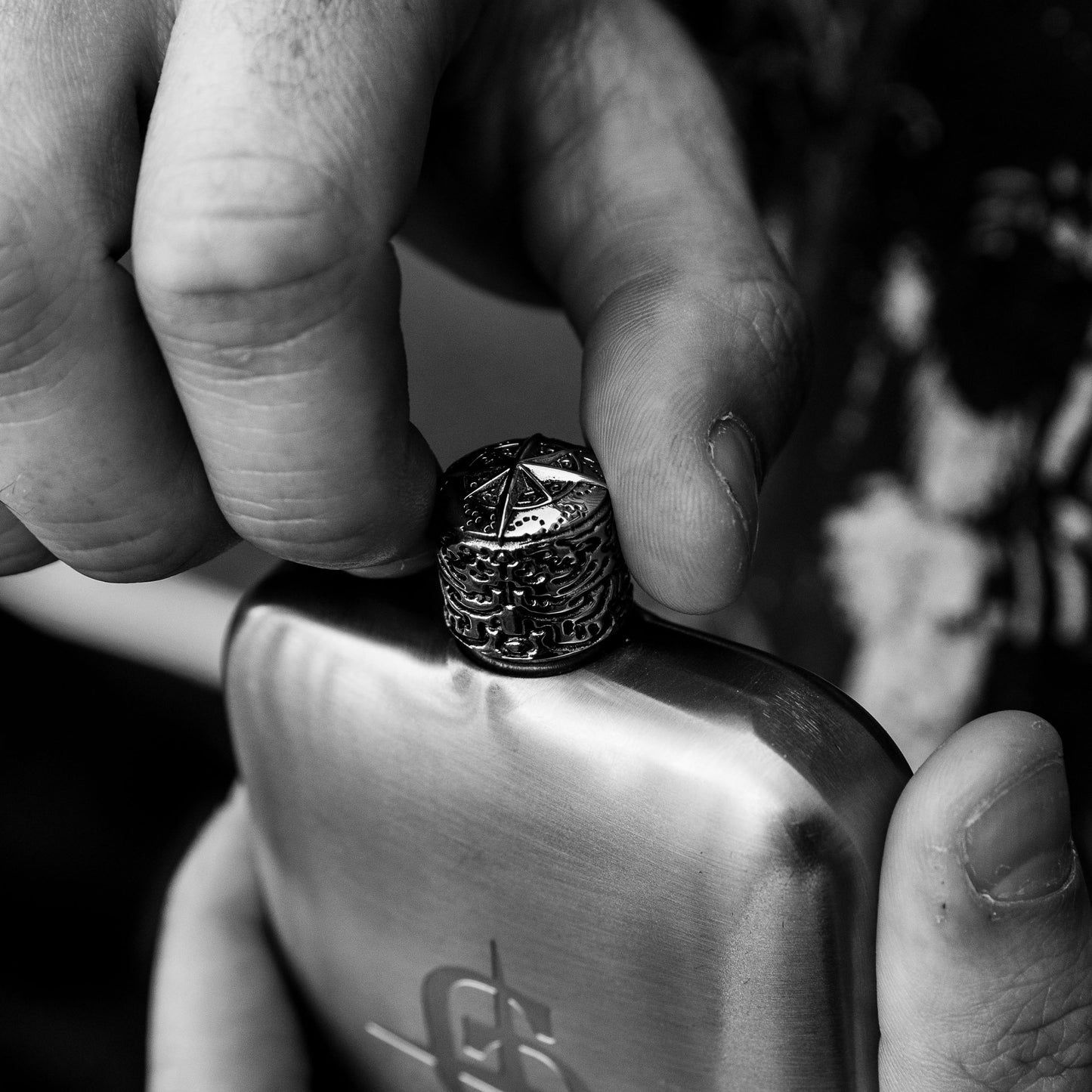 Brilliant
Love this piece. Solid build and classic styling, the caps design and intricate details really set it off. Sleeve would be ok for keeping it from getting scratched in a drawer, but I don't like it to carry. I think the scratches and battle damage from carrying it will add personality to the flask though do the sleeve won't see daylight. As always customer service was on point and quick to help.
Wedding Gift
The perfect gift for your batman and groomsmen
Beautiful flak
Loving details like the lid or the leather stand out to me.
Will be using this a lot at parties or bonfires.
Cheers!
Saved many parties for me
I ordered one for me and for my step-dad as well and I can say - It saved lots of parties form me! Just put it in your back pocket and you're good to go.
Love it
exactly the right size, feels very valuable and the detail level of the closure is next level
popular this week
Regular price

$560.00

Sale price

$420.00

Regular price

$175.00

Sale price

$131.25

Regular price

$90.00

Sale price

$67.50

Regular price

$59.00

Sale price

$44.25

Regular price

$90.00

Sale price

$67.50

Regular price

$95.00

Sale price

$71.25