Regular price
$45.00
Sale price
$27.00
Unit price
per
Sale
Sold out
var product = { id: 6775551262819, title: "Decay Tee x White", available: true, handle: "decay-tee-x-white", description: "The snake is a symbol for immortality, shedding its skin to be reborn again and again. This tee is a symbol of bravery—even in the face of death.Each screenprint is hand-pulled in Toronto, Canada.100% Cotton. Fits true to size.", type: "Tees", tags: ["ALL","Apparel","Clocks and Colours","Clocks and Colours EU","Clothing","Retail Ossington","Sale"], options_with_values: [{"name":"Size","position":1,"values":["S","M","L","XL","XXL"]}], colors: null, featured_media: { alt: "Decay Tee x White", src: "\/\/www.clocksandcolours.com\/cdn\/shop\/products\/Decay-ClocksAndColours-White-1.jpg?v=1657173806" }, url: "\/products\/decay-tee-x-white", mf: { } }; var variants = []; var variant = { id: 39911085998179, available: true, options: ["S"], option1: "S", option2: null, option3: null, inventory_quantity: 8, price: 2700, compare_price: 4500, media: { alt: "Decay Tee x White", src: "\/\/www.clocksandcolours.com\/cdn\/shop\/products\/Decay-ClocksAndColours-White-1.jpg?v=1657173806" }, mf: { } }; product.currentVariant = variant; variants.push(variant); var variant = { id: 39911086030947, available: false, options: ["M"], option1: "M", option2: null, option3: null, inventory_quantity: 0, price: 2700, compare_price: 4500, media: { alt: "Decay Tee x White", src: "\/\/www.clocksandcolours.com\/cdn\/shop\/products\/Decay-ClocksAndColours-White-1.jpg?v=1657173806" }, mf: { } }; variants.push(variant); var variant = { id: 39911086063715, available: false, options: ["L"], option1: "L", option2: null, option3: null, inventory_quantity: 0, price: 2700, compare_price: 4500, media: { alt: "Decay Tee x White", src: "\/\/www.clocksandcolours.com\/cdn\/shop\/products\/Decay-ClocksAndColours-White-1.jpg?v=1657173806" }, mf: { } }; variants.push(variant); var variant = { id: 39911086096483, available: true, options: ["XL"], option1: "XL", option2: null, option3: null, inventory_quantity: 14, price: 2700, compare_price: 4500, media: { alt: "Decay Tee x White", src: "\/\/www.clocksandcolours.com\/cdn\/shop\/products\/Decay-ClocksAndColours-White-1.jpg?v=1657173806" }, mf: { } }; variants.push(variant); var variant = { id: 39911086129251, available: false, options: ["XXL"], option1: "XXL", option2: null, option3: null, inventory_quantity: 0, price: 2700, compare_price: 4500, media: { alt: "Decay Tee x White", src: "\/\/www.clocksandcolours.com\/cdn\/shop\/products\/Decay-ClocksAndColours-White-1.jpg?v=1657173806" }, mf: { } }; variants.push(variant); product.variants = variants;
The snake is a symbol for immortality, shedding its skin to be reborn again and again. This tee is a symbol of bravery—even in the face of death.

Each screenprint is hand-pulled in Toronto, Canada.

100% Cotton. Fits true to size.
All of our apparel products are covered by a Two Year Warranty
Eligible for exchanges. Not eligible for refunds.
View full details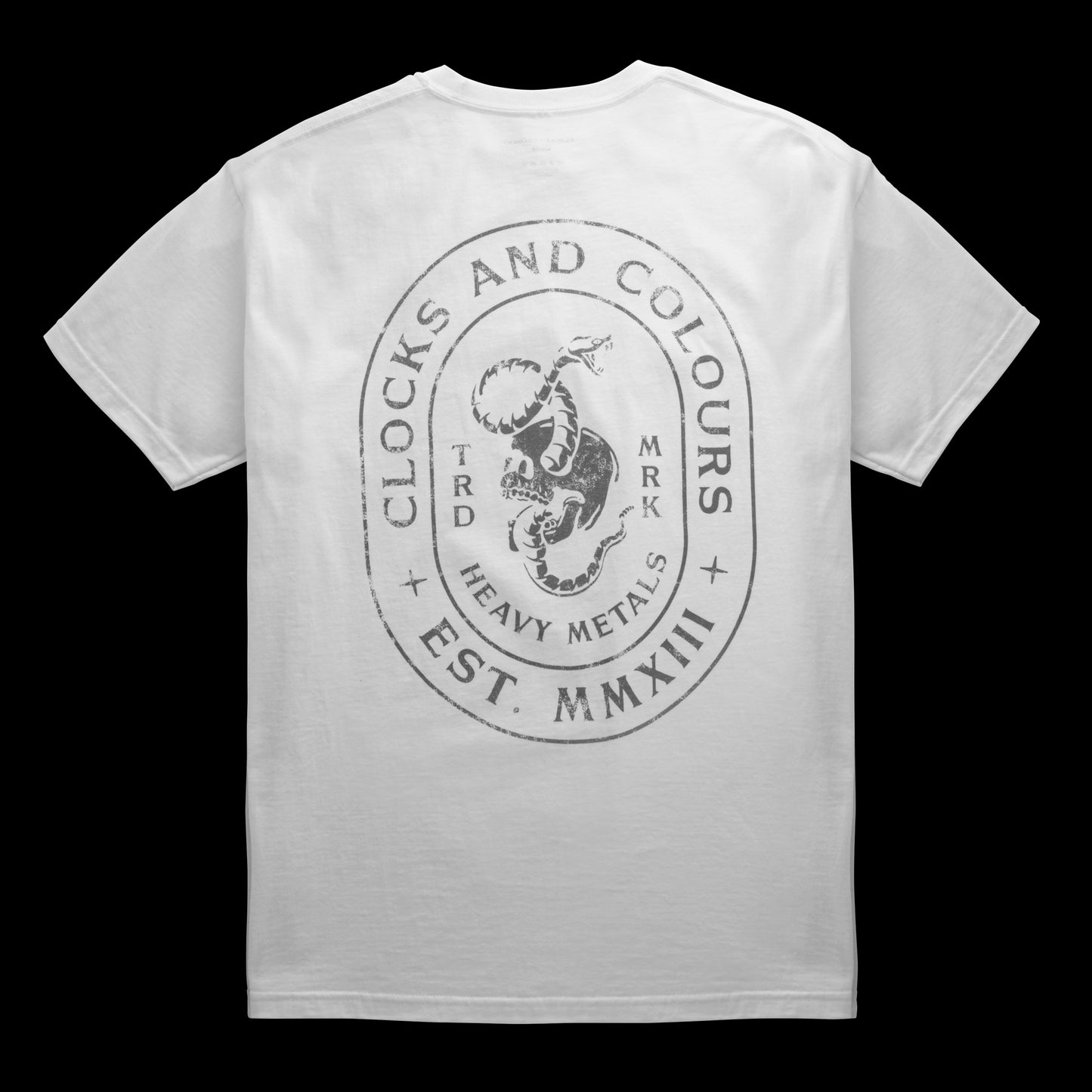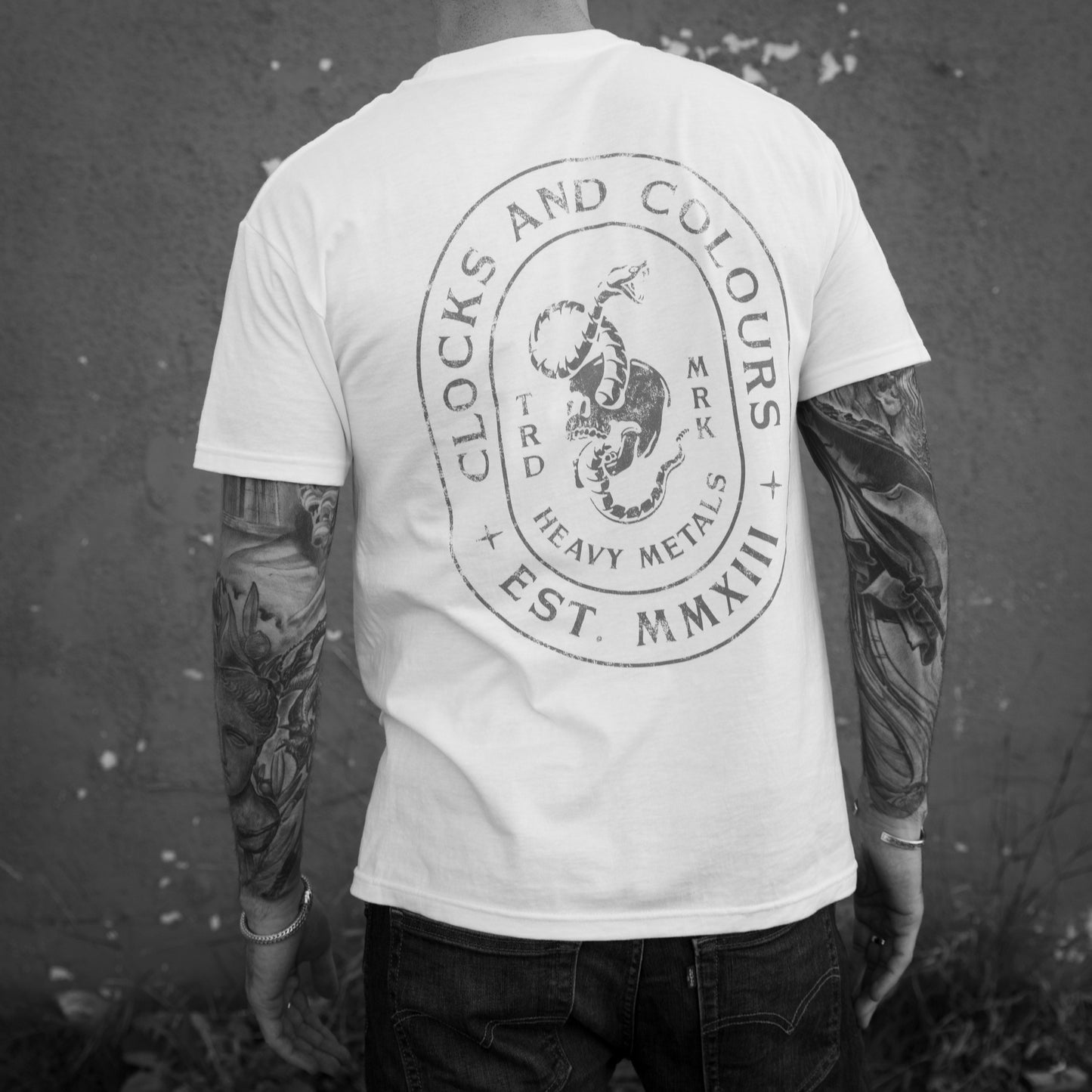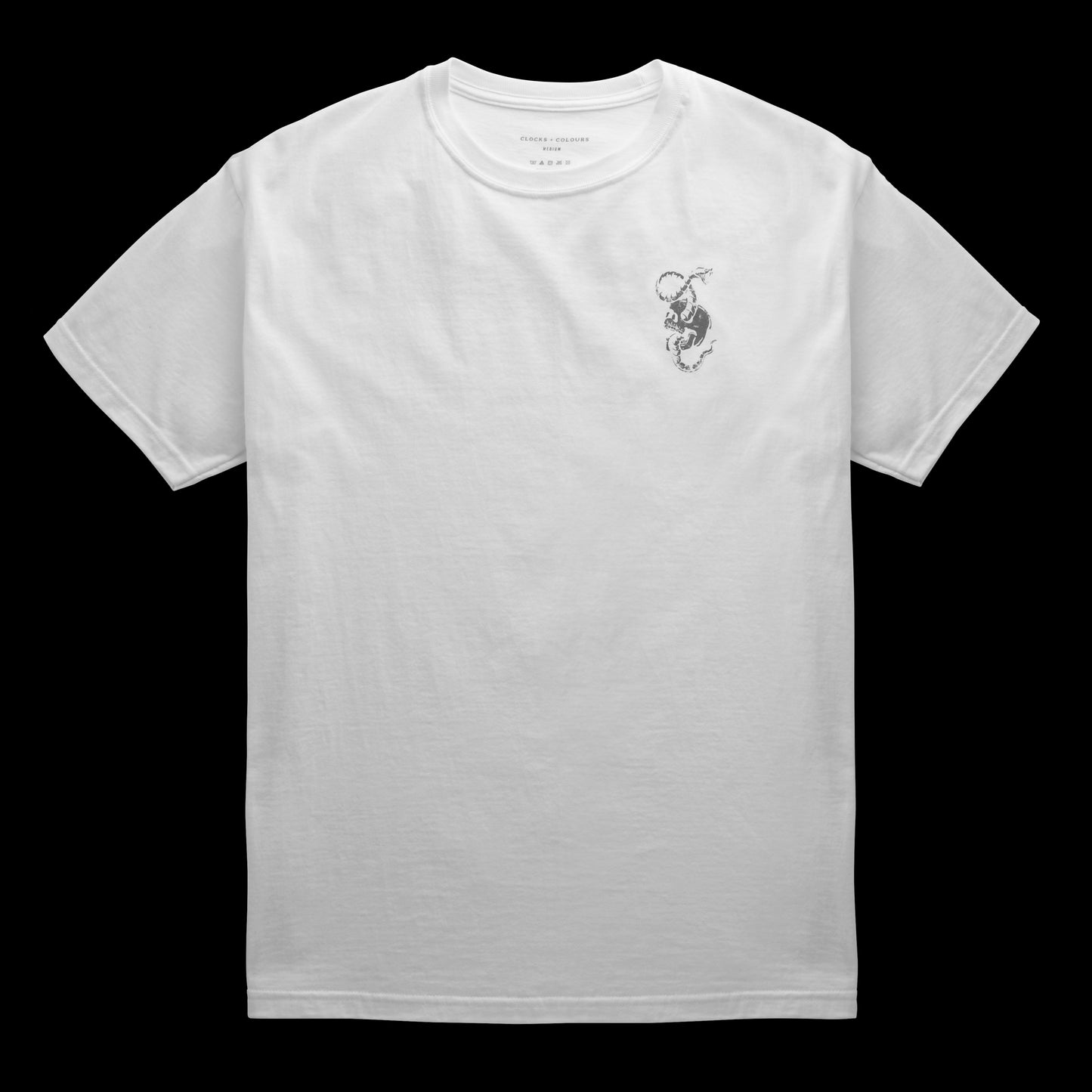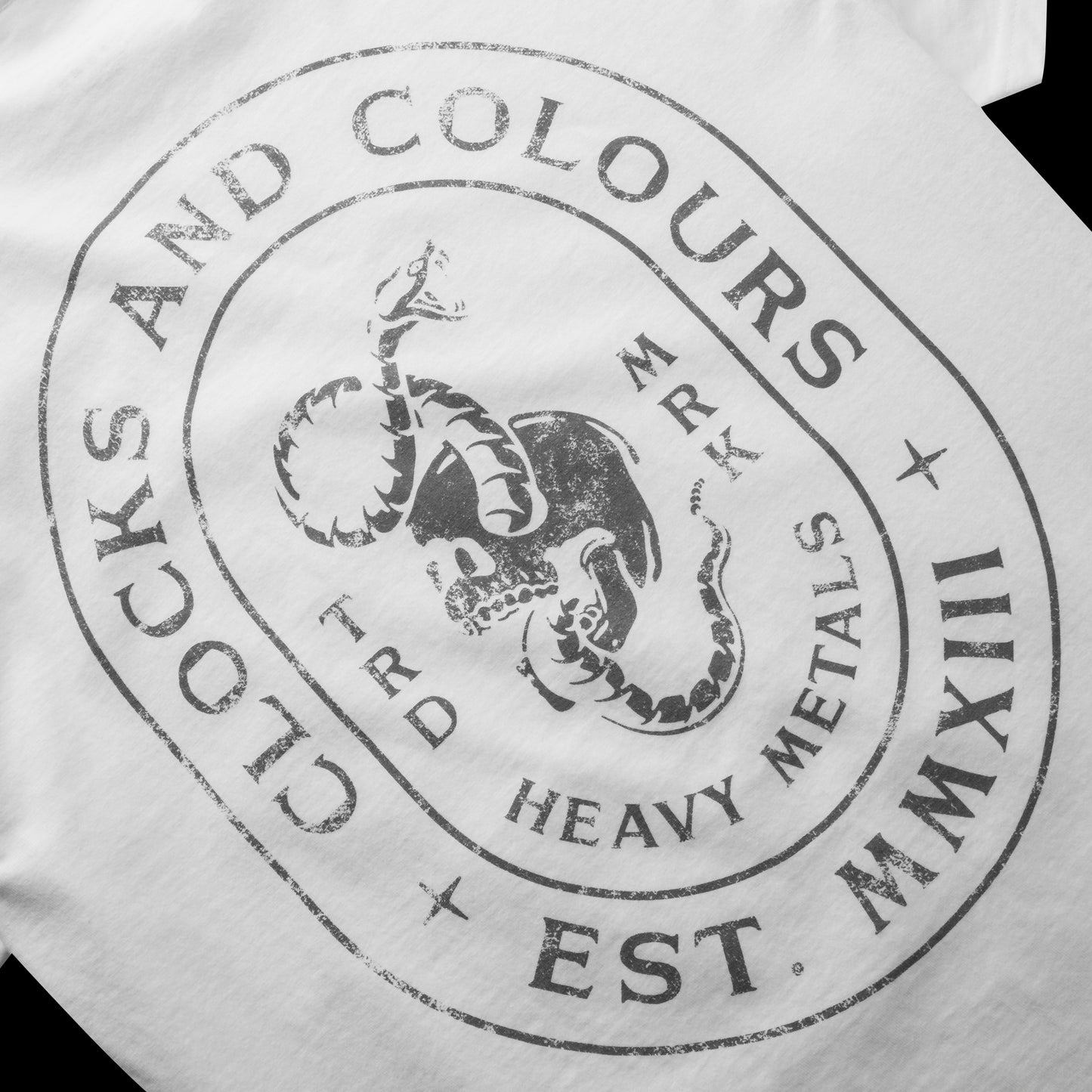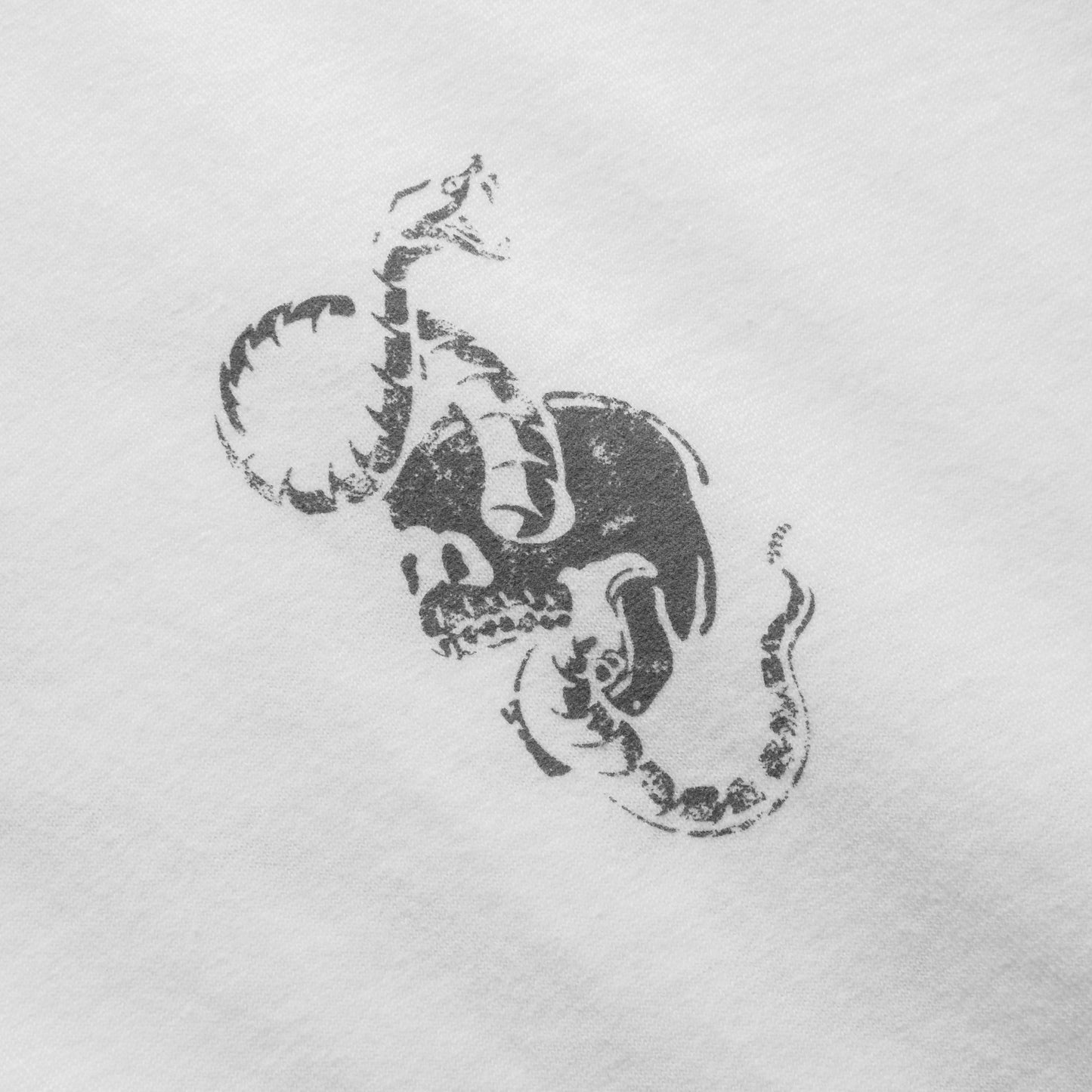 Fits like a glove
Definitely my go to! might start buying 2 shirts at a time to have my shirts for 2 times as long! clock shirts babyyyyyy!
White Decay Tee
Shirt is great quality, looks amazing and feels like a premium t-shirt. goes great with some of my other C+C gear, all of which looks great. couldn't be happier with the product, i'll certainly be a returning customer.
Great tee
Great quality and a better fit. Wife bought me a tee for Xmas (along with the rodeo belt which is just amazing) anyway, after trying the tee on. I went and bought more straight away. Proper length and superior quality
Good shirt
Dig the shirt. Got true to size however you want to be careful when washing and drying. It's cotton so it will shrink a little.
A shirt for adventures!
Fits perfect, comfortable to wear, perfect print.
popular this week
Regular price

$0.00

Sale price

$145.00

Unit price

per

Regular price

Sale price

$40.00

Unit price

per

Regular price

Sale price

$40.00

Unit price

per

Regular price

$0.00

Sale price

$175.00

Unit price

per

Regular price

$0.00

Sale price

$175.00

Unit price

per