Regular price
$45.00
Sale price
$20.25
var product = { id: 6775555260515, title: "Full Throttle Tee x Black", available: true, handle: "full-throttle-tee-x-black", description: "Life is a long and winding road. Our suggestion? Hit the gas and don't be afraid to get a little mud on those tires.Each screenprint is hand-pulled in Toronto, Canada.100% Cotton. Fits true to size.", type: "Tees", tags: ["ALL","Apparel","Clocks and Colours","Clocks and Colours EU","Clothing","Retail Ossington","Sale"], options_with_values: [{"name":"Size","position":1,"values":["S","M","L","XL","XXL"]}], colors: null, featured_media: { alt: "Full Throttle Tee x Black", src: "\/\/www.clocksandcolours.com\/cdn\/shop\/products\/FullThrottle-ClocksAndColours-Black-1.jpg?v=1657173550" }, url: "\/products\/full-throttle-tee-x-black", mf: { } }; var variants = []; var variant = { id: 39911094190179, available: true, options: ["S"], option1: "S", option2: null, option3: null, inventory_quantity: 8, price: 2700, compare_price: 4500, media: { alt: "Full Throttle Tee x Black", src: "\/\/www.clocksandcolours.com\/cdn\/shop\/products\/FullThrottle-ClocksAndColours-Black-1.jpg?v=1657173550" }, mf: { } }; product.currentVariant = variant; variants.push(variant); var variant = { id: 39911094222947, available: false, options: ["M"], option1: "M", option2: null, option3: null, inventory_quantity: 0, price: 2700, compare_price: 4500, media: { alt: "Full Throttle Tee x Black", src: "\/\/www.clocksandcolours.com\/cdn\/shop\/products\/FullThrottle-ClocksAndColours-Black-1.jpg?v=1657173550" }, mf: { } }; variants.push(variant); var variant = { id: 39911094255715, available: true, options: ["L"], option1: "L", option2: null, option3: null, inventory_quantity: 9, price: 2700, compare_price: 4500, media: { alt: "Full Throttle Tee x Black", src: "\/\/www.clocksandcolours.com\/cdn\/shop\/products\/FullThrottle-ClocksAndColours-Black-1.jpg?v=1657173550" }, mf: { } }; variants.push(variant); var variant = { id: 39911094288483, available: true, options: ["XL"], option1: "XL", option2: null, option3: null, inventory_quantity: 24, price: 2700, compare_price: 4500, media: { alt: "Full Throttle Tee x Black", src: "\/\/www.clocksandcolours.com\/cdn\/shop\/products\/FullThrottle-ClocksAndColours-Black-1.jpg?v=1657173550" }, mf: { } }; variants.push(variant); var variant = { id: 39911094321251, available: false, options: ["XXL"], option1: "XXL", option2: null, option3: null, inventory_quantity: 0, price: 2700, compare_price: 4500, media: { alt: "Full Throttle Tee x Black", src: "\/\/www.clocksandcolours.com\/cdn\/shop\/products\/FullThrottle-ClocksAndColours-Black-1.jpg?v=1657173550" }, mf: { } }; variants.push(variant); product.variants = variants;
Life is a long and winding road. Our suggestion? Hit the gas and don't be afraid to get a little mud on those tires.

Each screenprint is hand-pulled in Toronto, Canada.

100% Cotton. Fits true to size.
All of our apparel products are covered by a Two Year Warranty
Clearance items are final sale - No exchanges or refunds.
View full details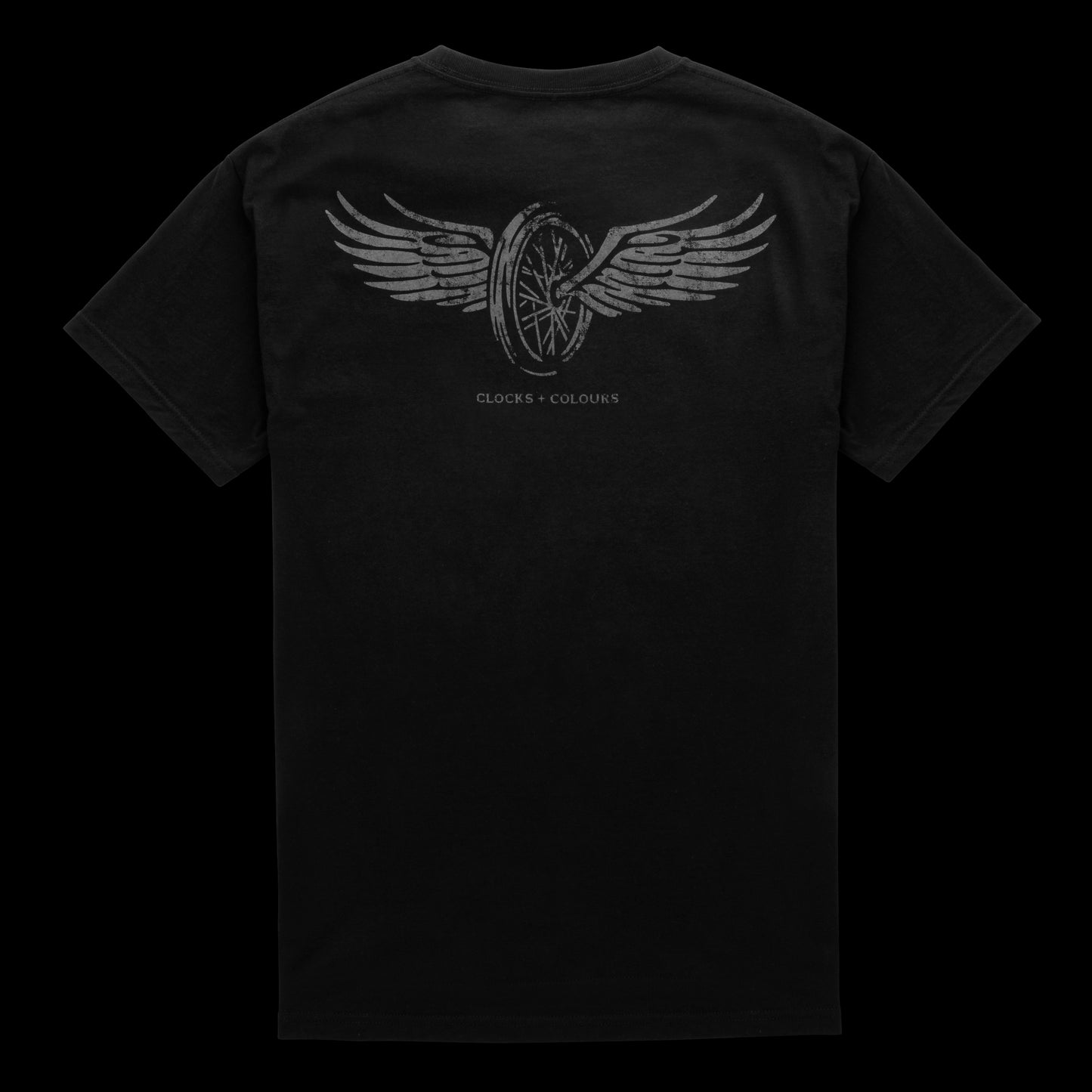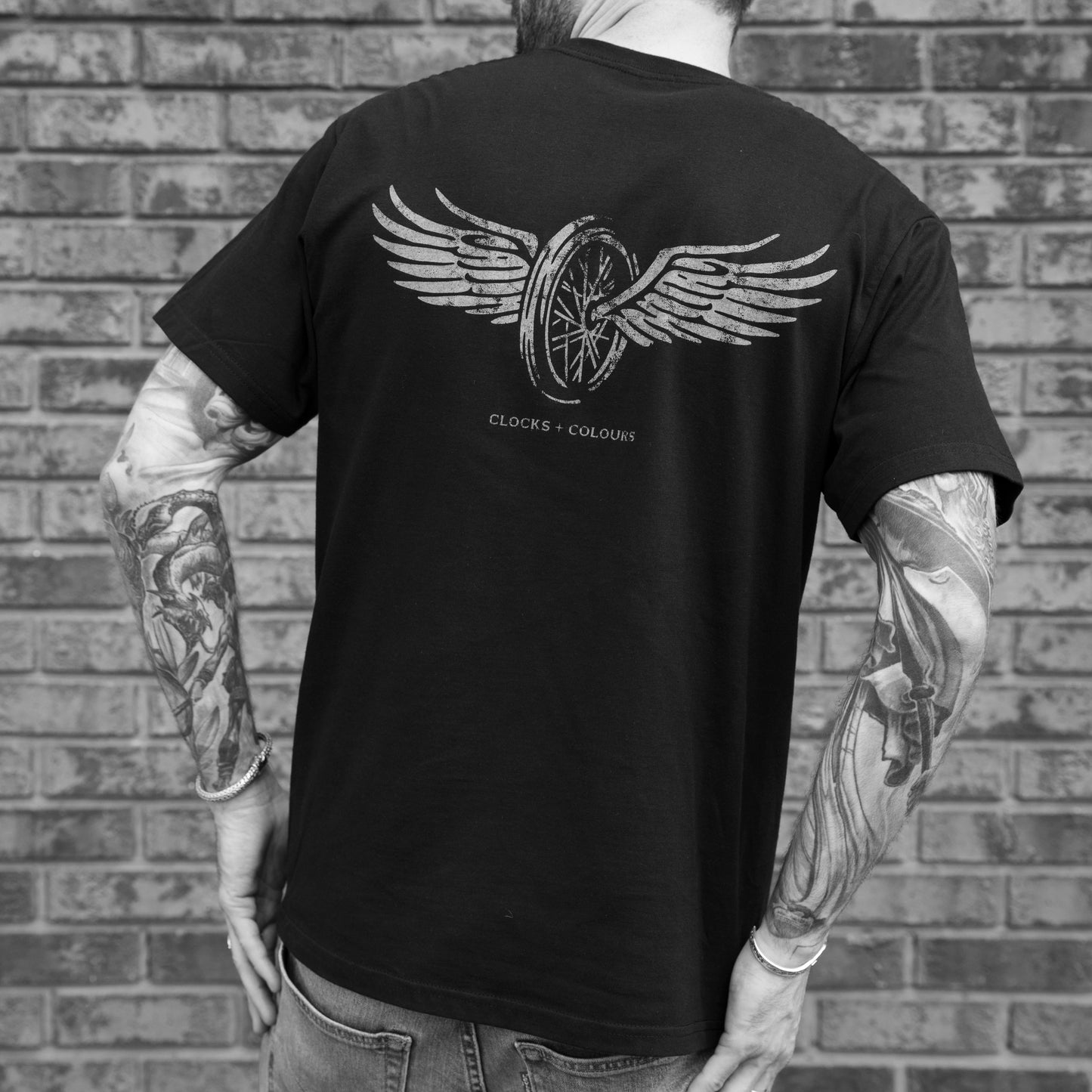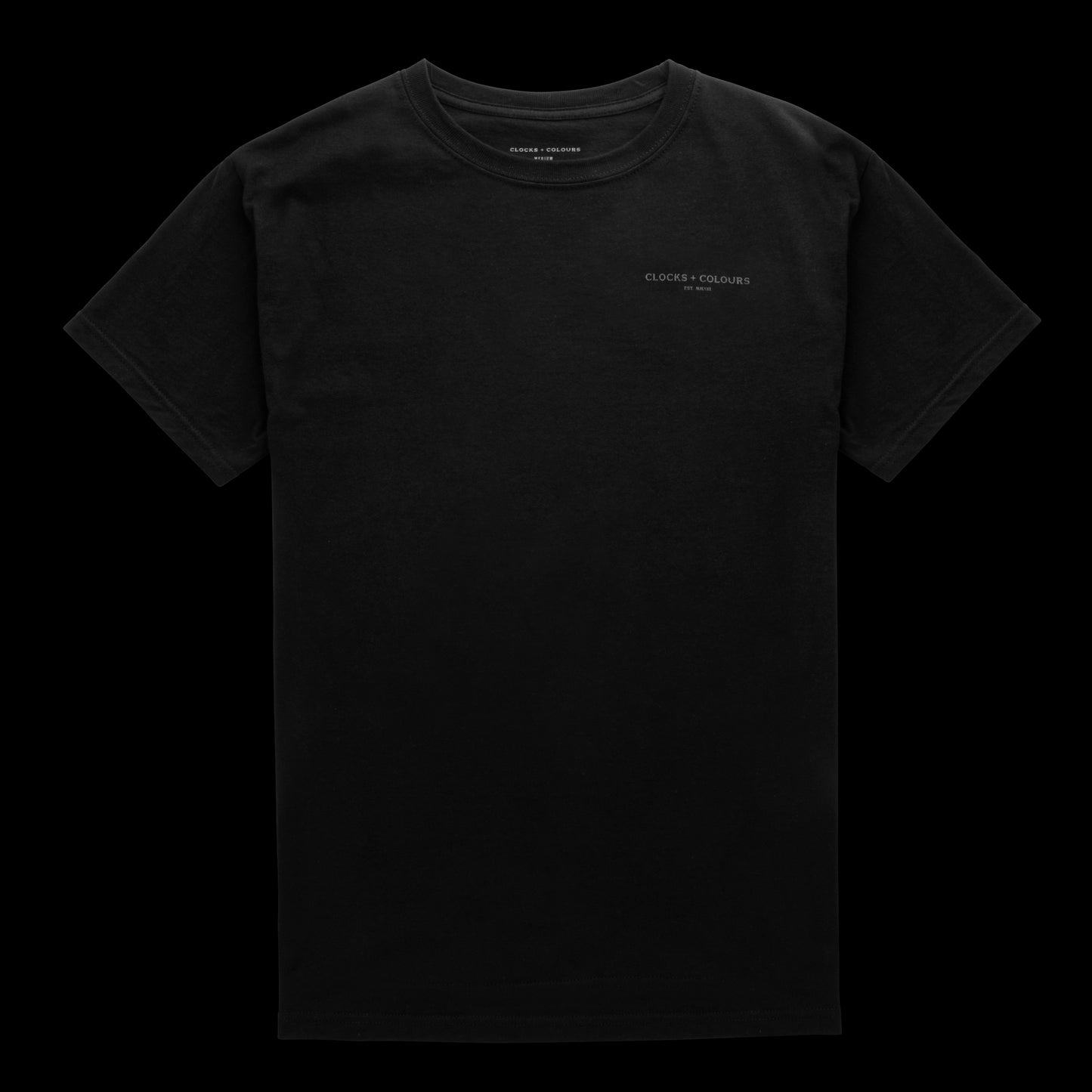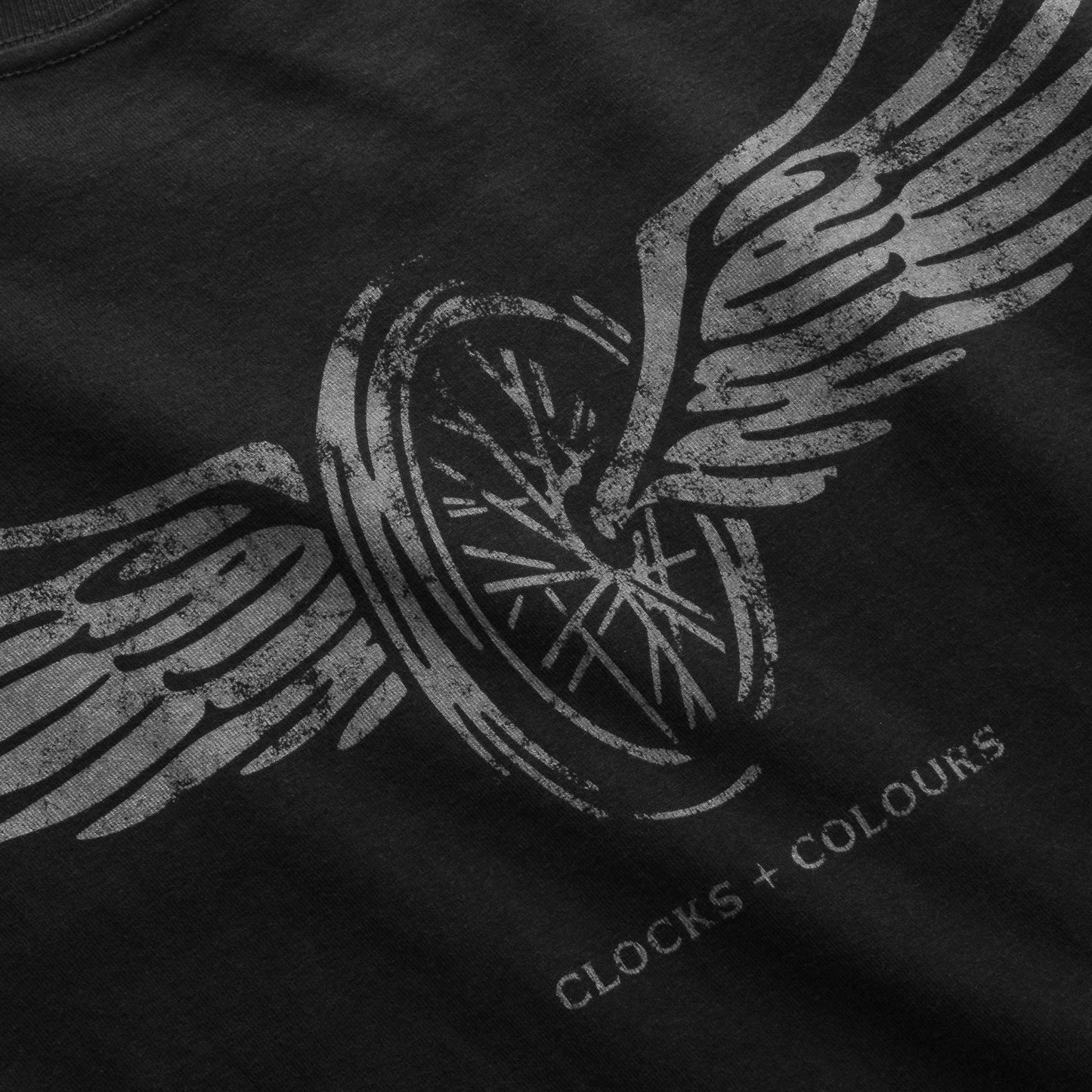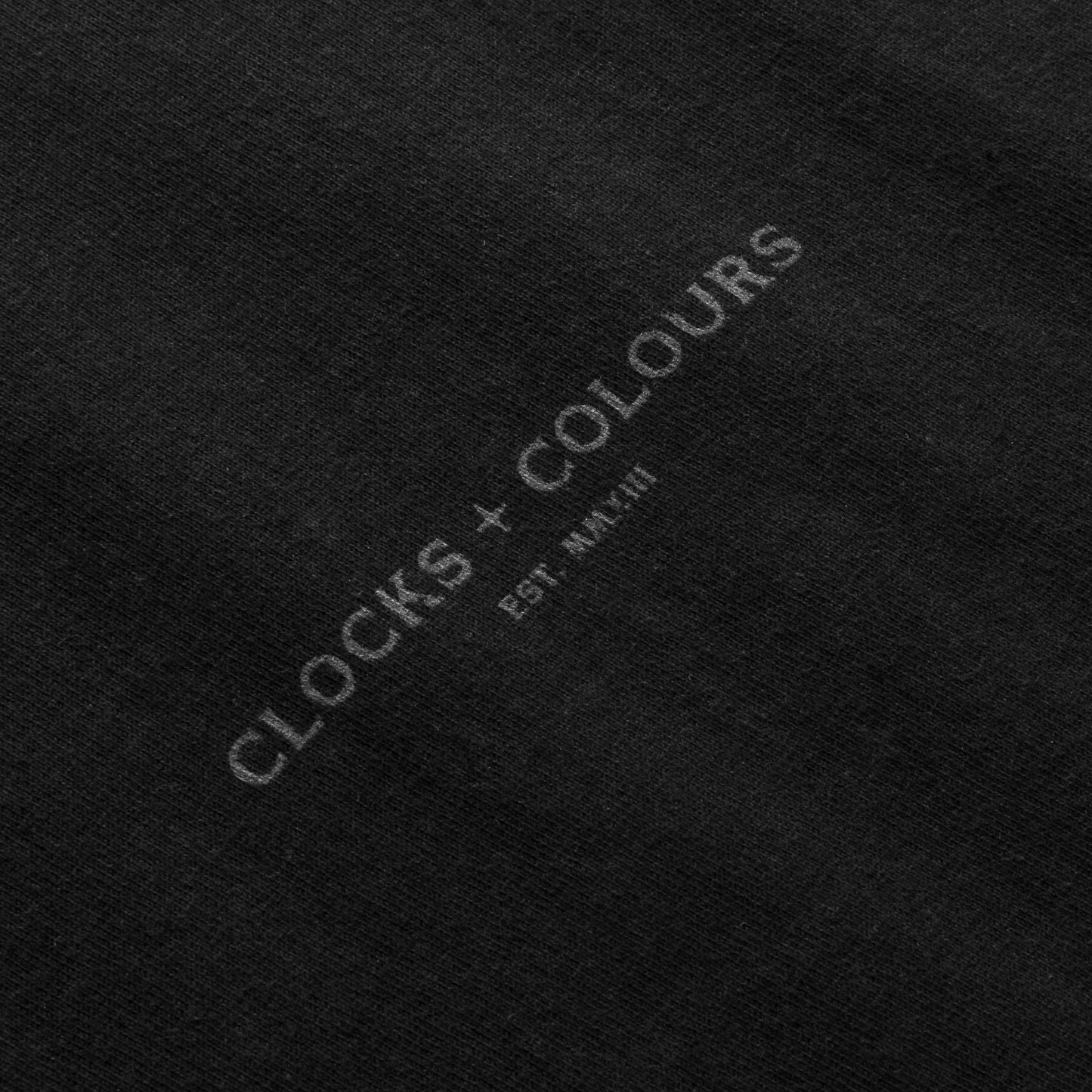 subtle yet striking
Comfortable regular fit, really like the wings on the upper back design. Print is well done and clear. Reccomnded.
Comfort and fashion.
Soft and comfortable.Love the subtle design making it perfect for me.Only good things to say about the product.
Full Throttle Tee X Black
Great addition to the ever growing Clocks and Colours apparel collection! Great fit and cool design of wheel and wings on the back, very cool.
Amazing shirt
Great style shirt and amazing quality!
popular this week
Regular price

$560.00

Sale price

$420.00

Regular price

$175.00

Sale price

$131.25

Regular price

$90.00

Sale price

$67.50

Regular price

$59.00

Sale price

$44.25

Regular price

$90.00

Sale price

$67.50

Regular price

$95.00

Sale price

$71.25