Regular price
$0.00
Sale price
$59.00
Unit price
per
Sale
Sold out
var product = { id: 6898749440099, title: "Full Tank x Vintage Black", available: true, handle: "cap123-tank-full-tank-x-vintage-black", description: "\nNothing beats a full tank and the open road. This vintage-inspired tee that has been washed over 50 times to give it a smooth, worn-in look and feel. The screenprint is designed to get better with age, while the slightly boxy fit and premium heavy-weight, soft-touch cotton knit fabric gives it a classic shape.\nEach screenprint is hand-pulled in Toronto, Canada. 100% Cotton. Machine wash cold, hang to dry.", type: "Tees", tags: ["ALL","Apparel","Clocks and Colours","Clocks and Colours EU","Discountable","Retail Ossington"], options_with_values: [{"name":"Size","position":1,"values":["S","M","L","XL","XXL"]}], colors: null, featured_media: { alt: "Full Tank x Vintage Black", src: "\/\/www.clocksandcolours.com\/cdn\/shop\/products\/FullTank-ClocksAndColours-Grey-1.jpg?v=1678731476" }, url: "\/products\/cap123-tank-full-tank-x-vintage-black", mf: { } }; var variants = []; var variant = { id: 40290306130019, available: true, options: ["S"], option1: "S", option2: null, option3: null, inventory_quantity: 4, price: 5900, compare_price: 0, media: { alt: "Full Tank x Vintage Black", src: "\/\/www.clocksandcolours.com\/cdn\/shop\/products\/FullTank-ClocksAndColours-Grey-1.jpg?v=1678731476" }, mf: { } }; product.currentVariant = variant; variants.push(variant); var variant = { id: 40290306621539, available: true, options: ["M"], option1: "M", option2: null, option3: null, inventory_quantity: 49, price: 5900, compare_price: 0, media: { alt: "Full Tank x Vintage Black", src: "\/\/www.clocksandcolours.com\/cdn\/shop\/products\/FullTank-ClocksAndColours-Grey-1.jpg?v=1678731476" }, mf: { } }; variants.push(variant); var variant = { id: 40290306883683, available: true, options: ["L"], option1: "L", option2: null, option3: null, inventory_quantity: 54, price: 5900, compare_price: 0, media: { alt: "Full Tank x Vintage Black", src: "\/\/www.clocksandcolours.com\/cdn\/shop\/products\/FullTank-ClocksAndColours-Grey-1.jpg?v=1678731476" }, mf: { } }; variants.push(variant); var variant = { id: 40290306162787, available: true, options: ["XL"], option1: "XL", option2: null, option3: null, inventory_quantity: 49, price: 5900, compare_price: 0, media: { alt: "Full Tank x Vintage Black", src: "\/\/www.clocksandcolours.com\/cdn\/shop\/products\/FullTank-ClocksAndColours-Grey-1.jpg?v=1678731476" }, mf: { } }; variants.push(variant); var variant = { id: 40290306556003, available: true, options: ["XXL"], option1: "XXL", option2: null, option3: null, inventory_quantity: 13, price: 5900, compare_price: 0, media: { alt: "Full Tank x Vintage Black", src: "\/\/www.clocksandcolours.com\/cdn\/shop\/products\/FullTank-ClocksAndColours-Grey-1.jpg?v=1678731476" }, mf: { } }; variants.push(variant); product.variants = variants;
Nothing beats a full tank and the open road. This vintage-inspired tee that has been washed over 50 times to give it a smooth, worn-in look and feel. The screenprint is designed to get better with age, while the slightly boxy fit and premium heavy-weight, soft-touch cotton knit fabric gives it a classic shape.
Each screenprint is hand-pulled in Toronto, Canada. 100% Cotton. Machine wash cold, hang to dry.
View full details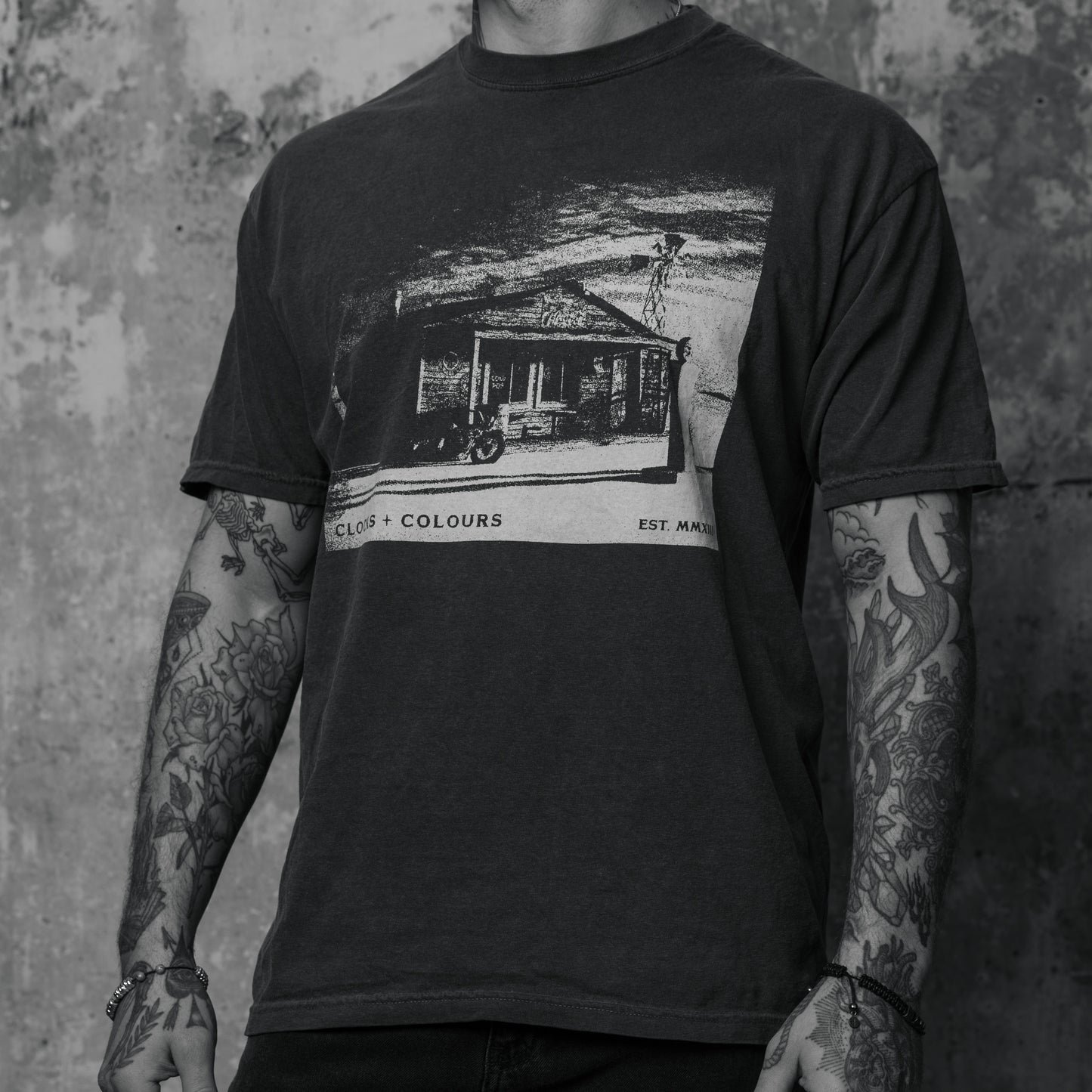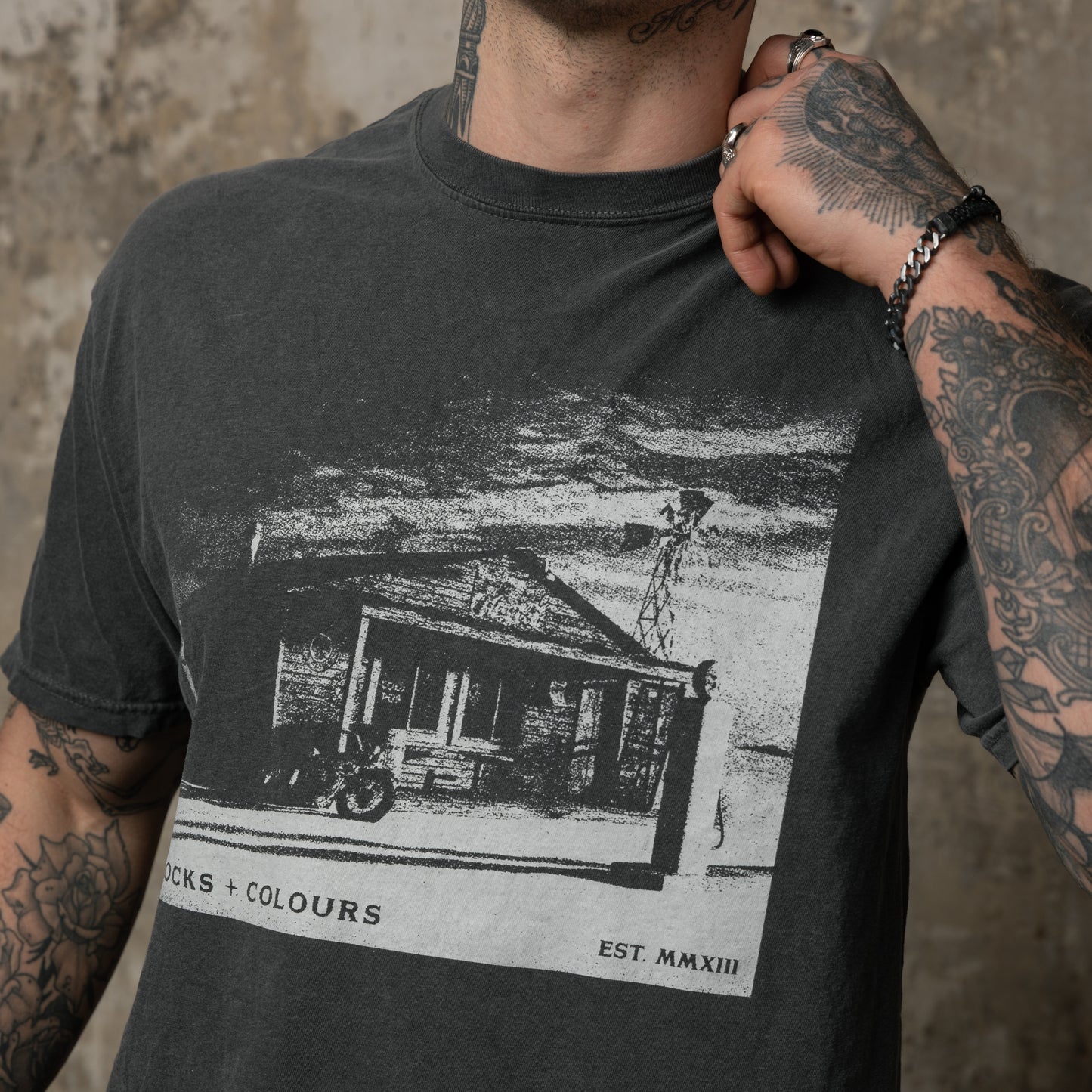 Quality
Quality shirt, looks good feels amazing. These new line of shirts they are putting out are definitely worth every penny.
Got two
Bought in both colors - too good!
popular this week
Regular price

$0.00

Sale price

$560.00

Unit price

per

Regular price

$0.00

Sale price

$175.00

Unit price

per

Regular price

Sale price

$90.00

Unit price

per

Regular price

$0.00

Sale price

$59.00

Unit price

per

Regular price

$0.00

Sale price

$90.00

Unit price

per

Regular price

$0.00

Sale price

$95.00

Unit price

per