Regular price
$45.00
Sale price
$27.00
Unit price
per
Sale
Sold out
var product = { id: 6775553097827, title: "Decay Tee x Black", available: true, handle: "decay-tee-x-black", description: "The snake is a symbol for immortality, shedding its skin to be reborn again and again. This tee is a symbol of bravery—even in the face of death.Each screenprint is hand-pulled in Toronto, Canada.100% Cotton. Fits true to size.", type: "Tees", tags: ["ALL","Apparel","Clocks and Colours","Clocks and Colours EU","Clothing","Retail Ossington","Sale"], options_with_values: [{"name":"Size","position":1,"values":["S","M","L","XL","XXL"]}], colors: null, featured_media: { alt: "Decay Tee x Black", src: "\/\/www.clocksandcolours.com\/cdn\/shop\/products\/Decay-ClocksAndColours-Black-1.jpg?v=1657173736" }, url: "\/products\/decay-tee-x-black", mf: { } }; var variants = []; var variant = { id: 39911090815075, available: true, options: ["S"], option1: "S", option2: null, option3: null, inventory_quantity: 45, price: 2700, compare_price: 4500, media: { alt: "Decay Tee x Black", src: "\/\/www.clocksandcolours.com\/cdn\/shop\/products\/Decay-ClocksAndColours-Black-1.jpg?v=1657173736" }, mf: { } }; product.currentVariant = variant; variants.push(variant); var variant = { id: 39911090847843, available: false, options: ["M"], option1: "M", option2: null, option3: null, inventory_quantity: 0, price: 2700, compare_price: 4500, media: { alt: "Decay Tee x Black", src: "\/\/www.clocksandcolours.com\/cdn\/shop\/products\/Decay-ClocksAndColours-Black-1.jpg?v=1657173736" }, mf: { } }; variants.push(variant); var variant = { id: 39911090880611, available: false, options: ["L"], option1: "L", option2: null, option3: null, inventory_quantity: 0, price: 2700, compare_price: 4500, media: { alt: "Decay Tee x Black", src: "\/\/www.clocksandcolours.com\/cdn\/shop\/products\/Decay-ClocksAndColours-Black-1.jpg?v=1657173736" }, mf: { } }; variants.push(variant); var variant = { id: 39911090913379, available: false, options: ["XL"], option1: "XL", option2: null, option3: null, inventory_quantity: 0, price: 2700, compare_price: 4500, media: { alt: "Decay Tee x Black", src: "\/\/www.clocksandcolours.com\/cdn\/shop\/products\/Decay-ClocksAndColours-Black-1.jpg?v=1657173736" }, mf: { } }; variants.push(variant); var variant = { id: 39911090946147, available: false, options: ["XXL"], option1: "XXL", option2: null, option3: null, inventory_quantity: 0, price: 2700, compare_price: 4500, media: { alt: "Decay Tee x Black", src: "\/\/www.clocksandcolours.com\/cdn\/shop\/products\/Decay-ClocksAndColours-Black-1.jpg?v=1657173736" }, mf: { } }; variants.push(variant); product.variants = variants;
The snake is a symbol for immortality, shedding its skin to be reborn again and again. This tee is a symbol of bravery—even in the face of death.

Each screenprint is hand-pulled in Toronto, Canada.

100% Cotton. Fits true to size.
All of our apparel products are covered by a Two Year Warranty
Eligible for exchanges. Not eligible for refunds.
View full details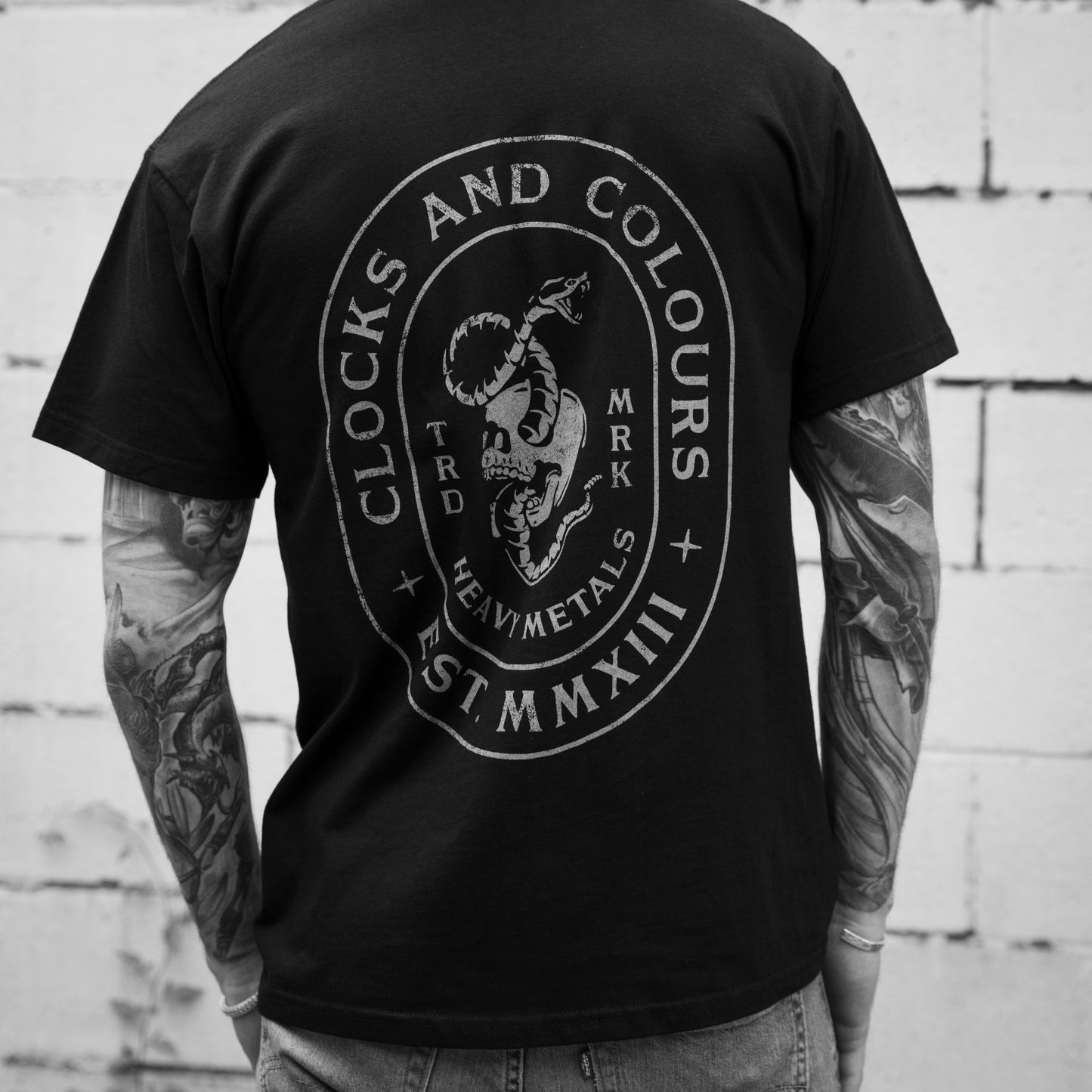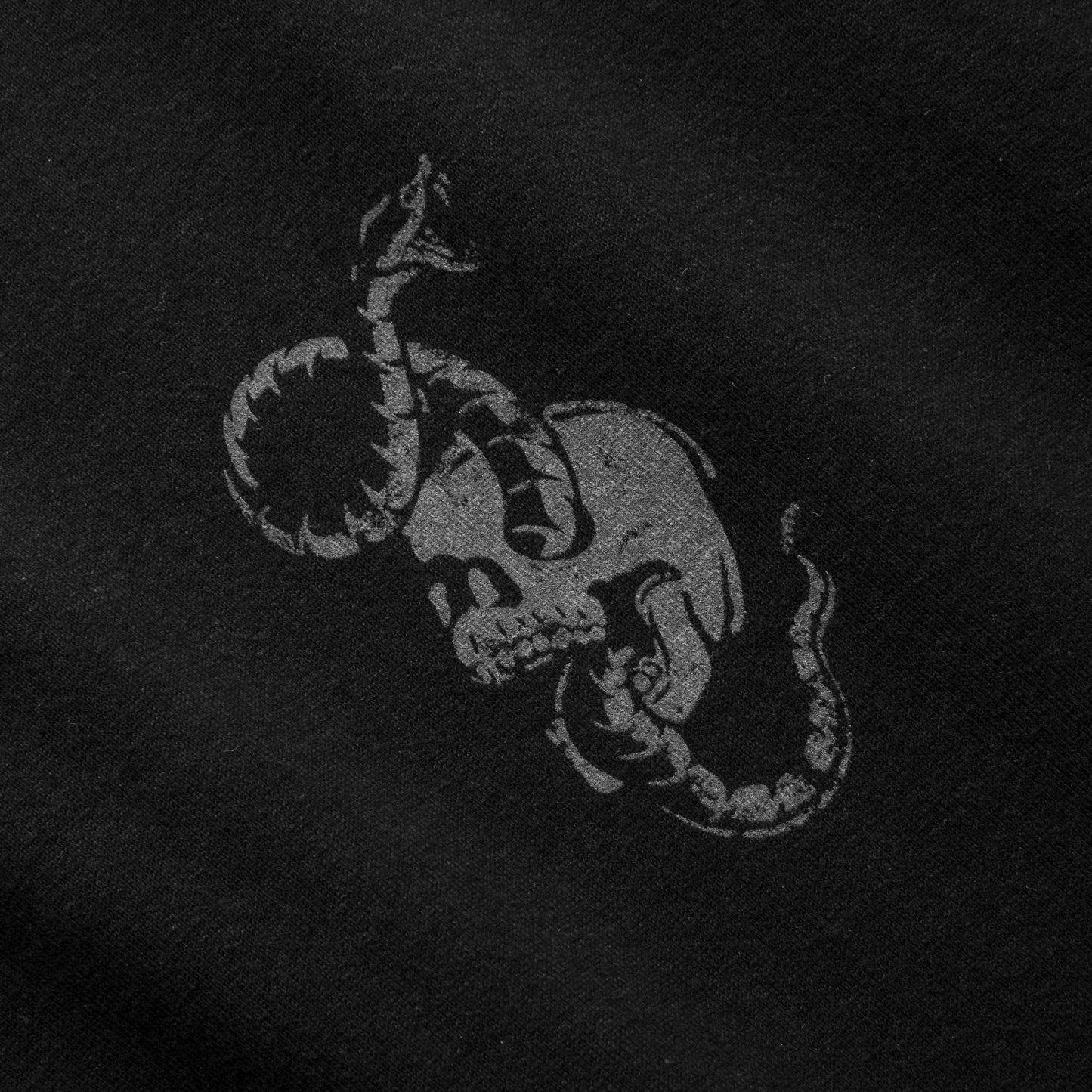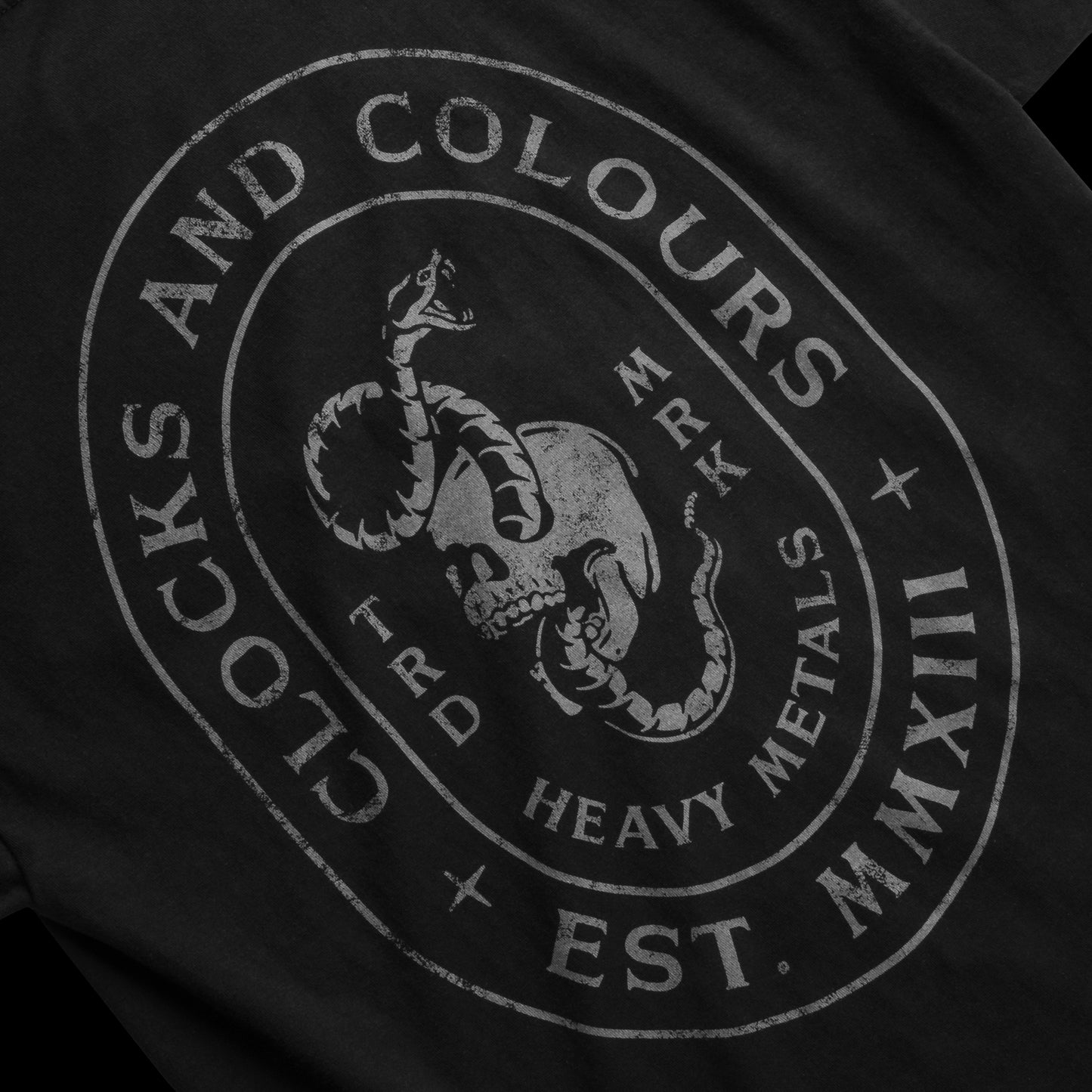 Muscle Mommy
Looks real good on my wife, I ordered a size Small instead of a Large. Muscle mommy looks slick, I'll have to mind my big fingers when ordering on my iPhone next time.
Fantastic
Great quality and elegantly appointed… excellent garment!
My favorite shirt now
The quality is great and the design is badass! What else is there to say
Quality
High quality material, thick. True to size. Fits well. Will be buying more! C+C is my go to!
Worth it!
T-shirt is bad to the bone the quality of the cotton superb I will order more
popular this week
Regular price

$0.00

Sale price

$145.00

Unit price

per

Regular price

Sale price

$40.00

Unit price

per

Regular price

Sale price

$40.00

Unit price

per

Regular price

$0.00

Sale price

$175.00

Unit price

per

Regular price

$0.00

Sale price

$175.00

Unit price

per