Regular price
$295.00
Sale price
$221.25
var product = { id: 6823019446371, title: "Maverick x Stainless Steel", available: true, handle: "maverick-x-stainless-steel", description: "\n\nThis iconic frame shape was originally designed to protect fighter pilots from glaring sun during high altitude flights. Over the decades, it has evolved into one of the most recognized and timeless sunglass styles. Featuring custom stainless steel arm and temple details, our signature North Star on the lens, and a hit of wood-grain acetate, these shades are designed for steep ascents and a bit of turbulence along the way.\nGerman-engineered three-barrel hinges. 100% recycled stainless steel hardware and detailing. Branded hard-case included.\nPolished stainless steel frame with non-polarized light grey gradient lenses. Wood grain acetate side arm details.\nPrescription LensesNow available with custom polarized prescription lenses! Choose between premium 1.59 index and 1.67 high index lenses. 1.67 index lenses are thinner with greater visual clarity. Lens colour available in grey, bronze, or green.\n\n\n\nPlace your prescription eyewear purchase through the standard checkout procedure. Once ordered you will receive an order confirmation that includes a link to a survey to fill out your prescription. A customer service agent will reach out to you to ensure your custom sunglasses are built and shipped.\n\n\n\nNOTE: Prescriptions between -4.25 to -10.00 spherical (SPH) and -2.25 to -6.00 cylindrical (CYL) MUST order 1.67 high index lenses as these prescriptions are not possible with a lower index lens. \n\nEye Width: 61mm\nBridge Width: 12mm\nTemple\/Arm: 150mm\n \n", type: "Sunglasses", tags: ["ALL","Clocks and Colours","Discountable","Eyewear","Prescription","Shades","Sunglasses"], options_with_values: [{"name":"Lens","position":1,"values":["Standard","Prescription 1.59 Index","Prescription 1.67 Index"]}], colors: null, featured_media: { alt: "Maverick x Stainless Steel", src: "\/\/www.clocksandcolours.com\/cdn\/shop\/products\/Maverick-ClockAndColours-SS-1.jpg?v=1664904758" }, url: "\/products\/maverick-x-stainless-steel", mf: { } }; var variants = []; var variant = { id: 40027204780131, available: true, options: ["Standard"], option1: "Standard", option2: null, option3: null, inventory_quantity: 392, price: 29500, compare_price: 0, media: { alt: null, src: null }, mf: { } }; product.currentVariant = variant; variants.push(variant); var variant = { id: 40352497401955, available: true, options: ["Prescription 1.59 Index"], option1: "Prescription 1.59 Index", option2: null, option3: null, inventory_quantity: 2, price: 39500, compare_price: 0, media: { alt: null, src: null }, mf: { } }; variants.push(variant); var variant = { id: 40352496910435, available: true, options: ["Prescription 1.67 Index"], option1: "Prescription 1.67 Index", option2: null, option3: null, inventory_quantity: 2, price: 49500, compare_price: 0, media: { alt: null, src: null }, mf: { } }; variants.push(variant); product.variants = variants;
This iconic frame shape was originally designed to protect fighter pilots from glaring sun during high altitude flights. Over the decades, it has evolved into one of the most recognized and timeless sunglass styles. Featuring custom stainless steel arm and temple details, our signature North Star on the lens, and a hit of wood-grain acetate, these shades are designed for steep ascents and a bit of turbulence along the way.
German-engineered three-barrel hinges. 100% recycled stainless steel hardware and detailing. Branded hard-case included.
Polished stainless steel frame with non-polarized light grey gradient lenses. Wood grain acetate side arm details.

Prescription Lenses
Now available with custom polarized prescription lenses! Choose between premium 1.59 index and 1.67 high index lenses. 1.67 index lenses are thinner with greater visual clarity. Lens colour available in grey, bronze, or green.
Place your prescription eyewear purchase through the standard checkout procedure. Once ordered you will receive an order confirmation that includes a link to a survey to fill out your prescription. A customer service agent will reach out to you to ensure your custom sunglasses are built and shipped.
NOTE: Prescriptions between -4.25 to -10.00 spherical (SPH) and -2.25 to -6.00 cylindrical (CYL) MUST order 1.67 high index lenses as these prescriptions are not possible with a lower index lens.
Eye Width: 61mm
Bridge Width: 12mm
Temple/Arm: 150mm
View full details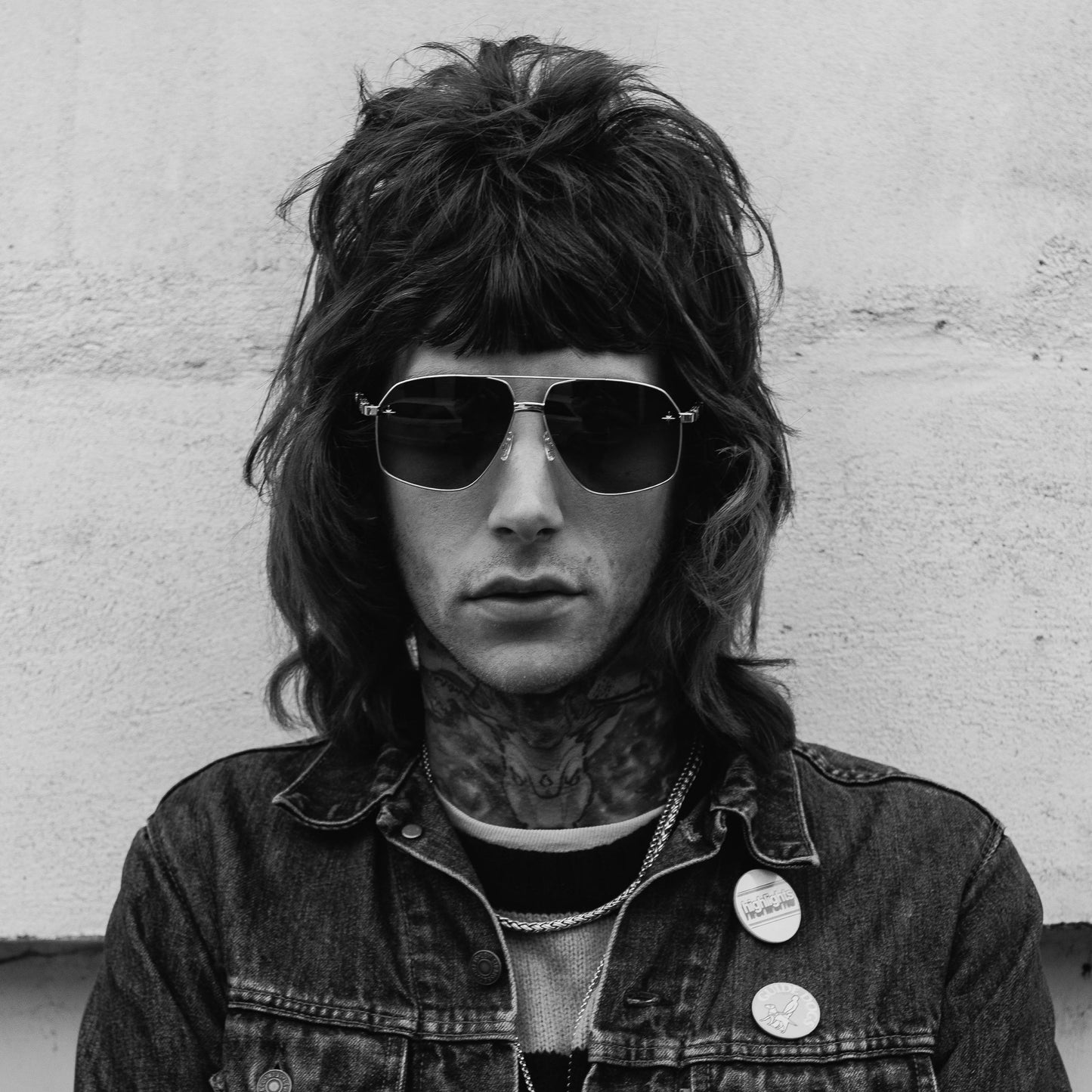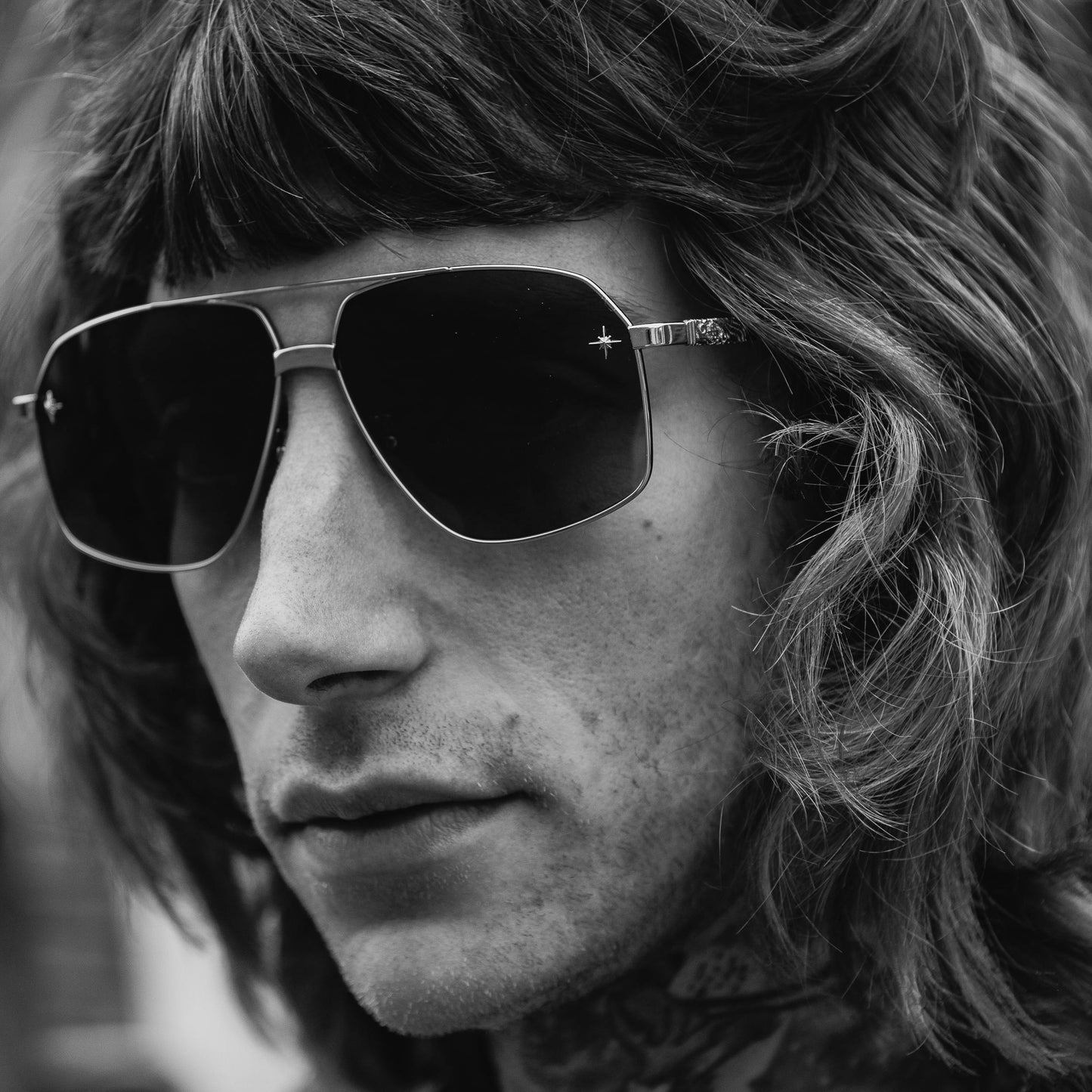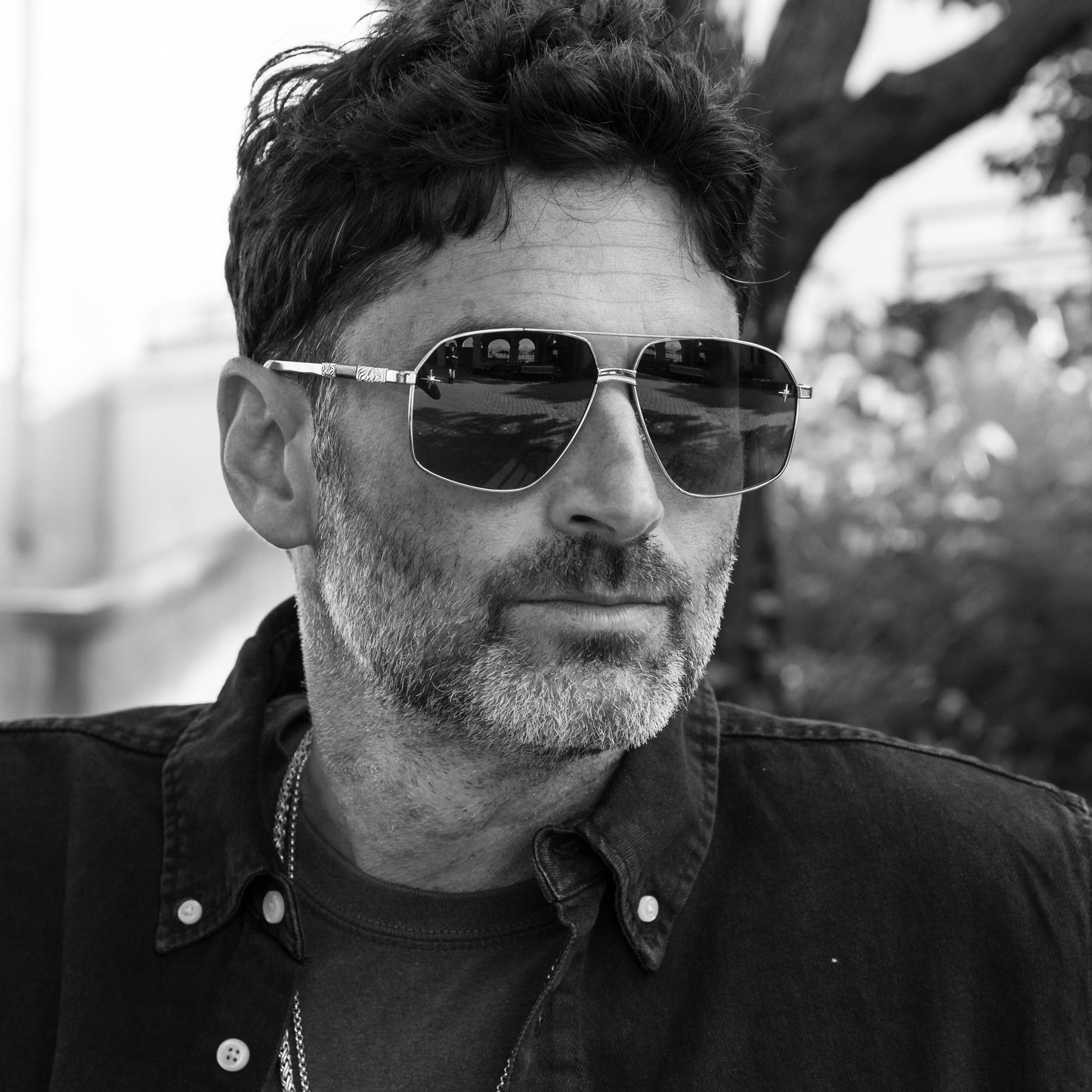 Beat aviators out there!
Everything about these are amazing. I have switched from Ray Ban and Oakley to these and won't look back!
Fit for me
Awesome, very stylish & retro..
This is my 2nd C+C Eyewear..
Very nice, really like the North Star emblem
popular this week
Regular price

$560.00

Sale price

$420.00

Regular price

$175.00

Sale price

$131.25

Regular price

$90.00

Sale price

$67.50

Regular price

$59.00

Sale price

$44.25

Regular price

$90.00

Sale price

$67.50

Regular price

$95.00

Sale price

$71.25