Regular price
$345.00
Sale price
$242.00
Unit price
per
Sale
Sold out
var product = { id: 6823019282531, title: "Rocker x Matte Black", available: true, handle: "rocker-x-matte-black", description: "\nLike your favourite bands of yesteryear, the Rocker shades are both classic and loud at the same time. An ode to the timeless frame shape of the iconic Wayfarer, these shades are beefed up with chunky arms and stainless-steel detailing, with our signature monogram emblazoned on the temple.\nGerman-engineered five-barrel hinges. Biodegradable acetate construction. 100% recycled stainless steel hardware and detailing. Branded hard-case included.\nMatte black acetate frame with polarized grey lenses. Polished stainless steel side arm details.\nPrescription LensesNow available with custom polarized prescription lenses! Choose between premium 1.59 index and 1.67 high index lenses. 1.67 index lenses are thinner with greater visual clarity. Lens colour available in grey, bronze, or green.\n\n\n\nPlace your prescription eyewear purchase through the standard checkout procedure. Once ordered you will receive an order confirmation that includes a link to a survey to fill out your prescription. A customer service agent will reach out to you to ensure your custom sunglasses are built and shipped.\n\n\n\nNOTE: Prescriptions between -4.25 to -10.00 spherical (SPH) and -2.25 to -6.00 cylindrical (CYL) MUST order 1.67 high index lenses as these prescriptions are not possible with a lower index lens. \n\nEye Width: 53mmBridge Width: 22mmTemple\/Arm: 145mm\n\n\n\n", type: "Sunglasses", tags: ["ALL","Clocks and Colours","Eyewear","Sale","Shades","Sunglasses"], options_with_values: [{"name":"Lens","position":1,"values":["Standard","Prescription 1.59 Index","Prescription 1.67 Index"]}], colors: null, featured_media: { alt: "Rocker x Matte Black", src: "\/\/www.clocksandcolours.com\/cdn\/shop\/products\/Rocker-MatteBlack-ClocksAndColours-1.jpg?v=1664902187" }, url: "\/products\/rocker-x-matte-black", mf: { } }; var variants = []; var variant = { id: 40027204485219, available: true, options: ["Standard"], option1: "Standard", option2: null, option3: null, inventory_quantity: 72, price: 24200, compare_price: 34500, media: { alt: null, src: null }, mf: { } }; product.currentVariant = variant; variants.push(variant); var variant = { id: 40352496844899, available: true, options: ["Prescription 1.59 Index"], option1: "Prescription 1.59 Index", option2: null, option3: null, inventory_quantity: 2, price: 34200, compare_price: 44500, media: { alt: null, src: null }, mf: { } }; variants.push(variant); var variant = { id: 40352497041507, available: true, options: ["Prescription 1.67 Index"], option1: "Prescription 1.67 Index", option2: null, option3: null, inventory_quantity: 2, price: 44200, compare_price: 54500, media: { alt: null, src: null }, mf: { } }; variants.push(variant); product.variants = variants;
Like your favourite bands of yesteryear, the Rocker shades are both classic and loud at the same time. An ode to the timeless frame shape of the iconic Wayfarer, these shades are beefed up with chunky arms and stainless-steel detailing, with our signature monogram emblazoned on the temple.
German-engineered five-barrel hinges. Biodegradable acetate construction. 100% recycled stainless steel hardware and detailing. Branded hard-case included.
Matte black acetate frame with polarized grey lenses. Polished stainless steel side arm details.

Prescription Lenses
Now available with custom polarized prescription lenses! Choose between premium 1.59 index and 1.67 high index lenses. 1.67 index lenses are thinner with greater visual clarity. Lens colour available in grey, bronze, or green.
Place your prescription eyewear purchase through the standard checkout procedure. Once ordered you will receive an order confirmation that includes a link to a survey to fill out your prescription. A customer service agent will reach out to you to ensure your custom sunglasses are built and shipped.
NOTE: Prescriptions between -4.25 to -10.00 spherical (SPH) and -2.25 to -6.00 cylindrical (CYL) MUST order 1.67 high index lenses as these prescriptions are not possible with a lower index lens.
Eye Width: 53mm
Bridge Width: 22mm
Temple/Arm: 145mm
All of our Shades are covered by a Two Year Warranty
Clearance items are final sale - No exchanges or refunds.
View full details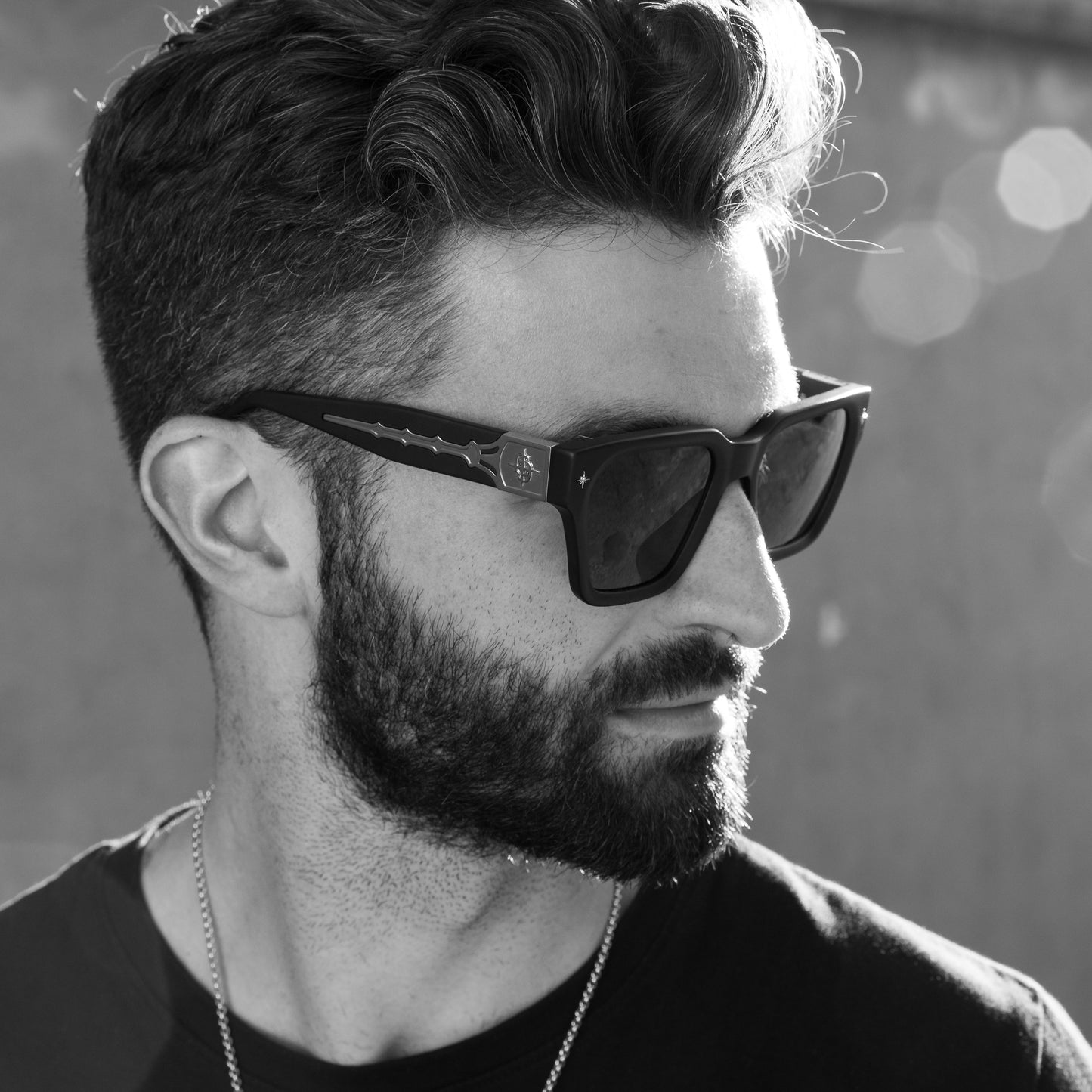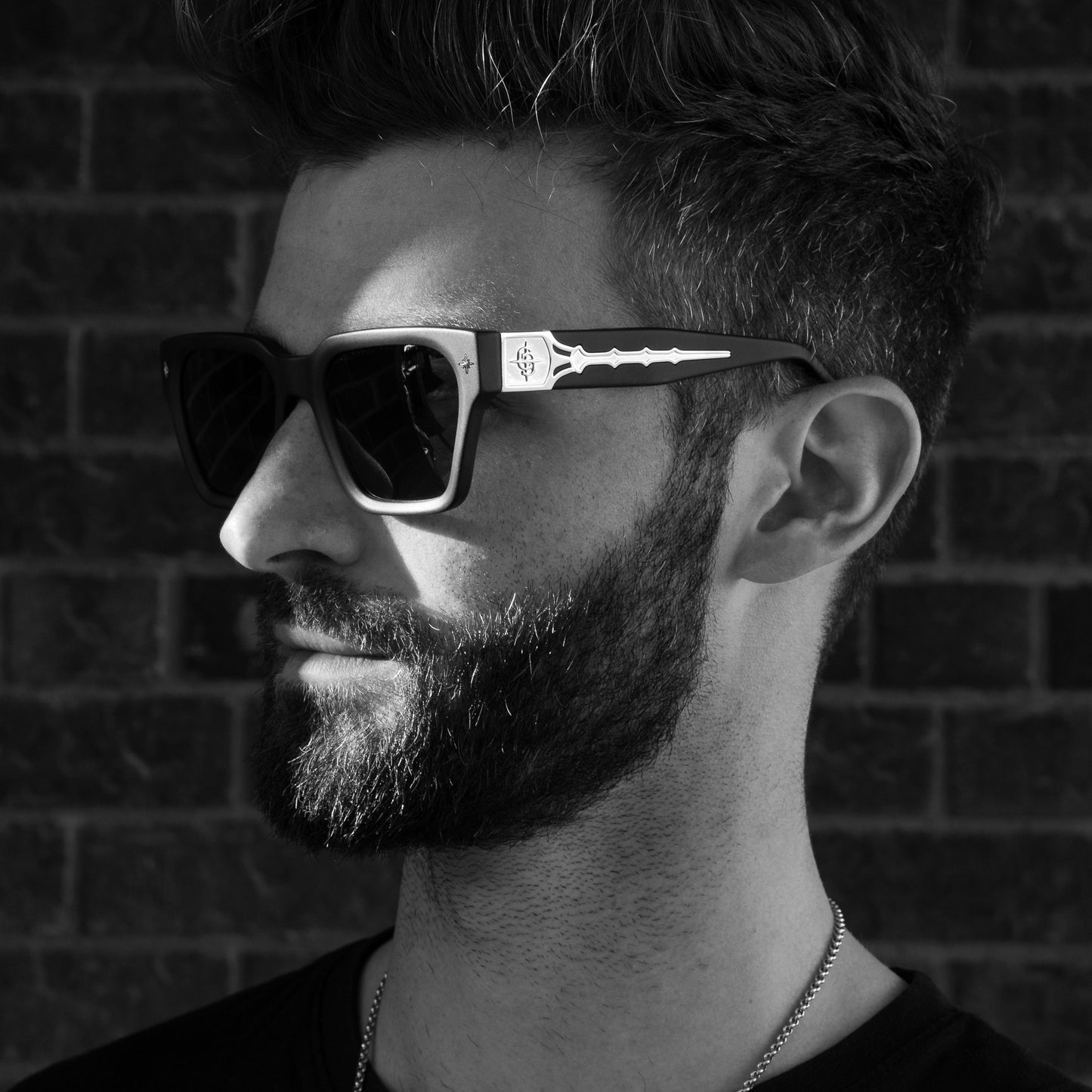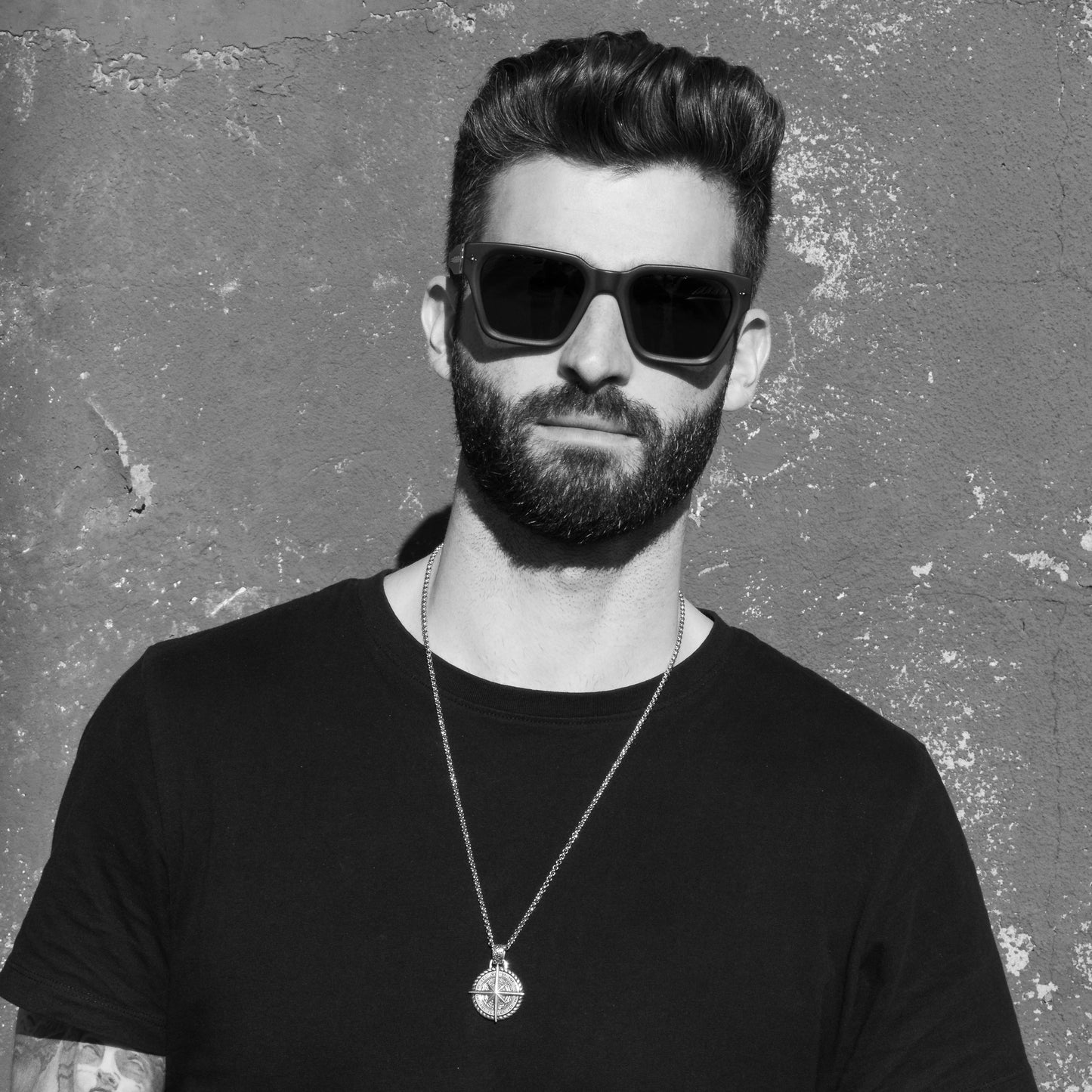 OFF THE HOOK!
This is my second pair of C&C glasses and all I can say is "OFF THE HOOK" The ROCKERS are top notch quality & feel even better then my last pair… They are the only glasses I wear now!
Love them!
My favourite pair of glasses I own! Quality craftsmanship is above all else
Wow!!!
I can't tell you guys how many compliments I get on these glasses, they're freaking cool, if you like their jewelry you're gonna love these glasses, go for it, I have tons of stuff from clocks and colors.
popular this week
Regular price

$0.00

Sale price

$560.00

Unit price

per

Regular price

$0.00

Sale price

$175.00

Unit price

per

Regular price

Sale price

$90.00

Unit price

per

Regular price

$0.00

Sale price

$59.00

Unit price

per

Regular price

$0.00

Sale price

$90.00

Unit price

per

Regular price

$0.00

Sale price

$95.00

Unit price

per